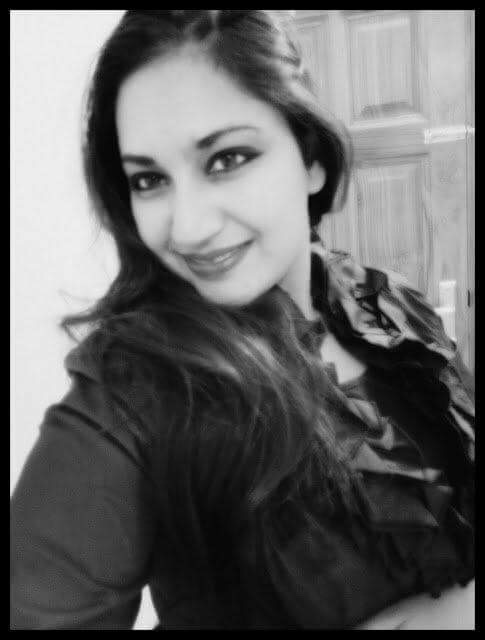 Dr. PRERNA SINGLA, India  
Member of the Board of IWABOGDANI 
Dr. PRERNA SINGLA, a Dental Surgeon, an Entrepreneur, a Poly-linguistic Poet, Writer, Editor, Reviewer, at present living in Gurgaon (Haryana, India) and belongs to Aggarwal community.
She is the founder & Editor-in-chief of Hall of Poets global community of Poets , writers and artists; and is 5th Winner of Poetry Champion of India (2016), Reul Prize nominee (2016), Amaltash Saraswati award 2017 winner for best poetry of 2017.
She is the Author of "Crown ofSekhmet", "The Bible of Marriage", Guest Author of "Reality of Spirituality in Kalyug, Chief Editor & Author of Amazon's best selling Anthology "Roses & Rhymes", Chief Editor of "Feathers" , Amazon's No.1 Valentine's Hot New Release "To my dear Valentine" , and the anthology "Mother". Guest Author of Dad's darling daughter. She has created self-styled poetry named as "Trilocution verselets", written series of flash fictions "Everyday Life", "Lonely times", and "Sceptical Scalpel" and is working on three fiction novels.
She has also co-authored many other national and international anthologies, like, Poetic Prism (2016 & 2017) curated by the Government of Andhra Pradesh, Women wisdom wit by Authorpress, Contemporary major Indian women poets, Poetry against Racism (Our poetry archive), Different truths (Anthology on world refugee day), Oh my sweetest love – A Timeless Romance, Blessings, Beyond Love, Dad's darling daughter, Diary of Unknown winter, Krishna, etc. She has been published extensively in anthologies, ezines, National & international journals like Criterion , Setu – English, Setu – Hindi and has judged various poetry contests.
She has been interviewed by LaTribuna in rete (News Dalla Valle – Santa Maria a Vico), Social Tahelka, Dronacharya,Kashmir life , songsoptokk , Prabhuprasad Paduchuri and featured by Galaktika Poetike "Atunis" and Haraya International .
Apart from Poetry and writing her interests include music, painting and arts, travelling, photography, dancing, reading, interacting with people, learning new languages and other creative skills. She can be reached at www.drprernasingla.com
IN BETWEEN THE LEACHING COLOURS!
I am an artist of love
and I am painting
a canvas over a canvas,
A colour over a colour,
A vision over a vision
And a scenery over a scenery
Thinking…
That maybe someday
I paint a perfect picture
But every time I tried
A colour merged with another
A knife scrapped a brush stroke
A vision embedded in another
And the scenery lost its form
'Twasn't the one I had erased
Nor the one I had planned
Neither the hues of the past
Nor the ones coveted by tomorrows
But somewhere in the middle
A blend of all.
With the fragrance of fresh and old paint,
A scenery with the meadows in hues of the sea
A morning sky painted like a blue-black starry sky
And somewhere in between the leaching colours
Was my bleeding heart!
Somewhere between the layers
I was standing still in love.
©™ Dr. Prerna Singla 2017 13 02
WOMB OF DESIRES
© Dr. PRERNA SINGLA 5 feb 2017
Through the painful womb of desires
I walk amid the shadows cloaked,
In a silken schmatte, stained Crimson,
A faded oozing blood.
In a howling wilderness,
My feet cry at each footstep
On the soil that sinks at every approach
And flora that stinks and rakes
yet to a womb of desires,
The aura takes a pleasant place.
To feel it all, on top of it
Lays a graveyard of notions
with million graves fresh as dew
of petty little emotions.
I step subtly on every leaf
that dies under my covetous feet
and reach a place I call Triumph
Subduing the cranial conscience mine.
And then I count my gain and loss
What left of me was a bunch of moss
Stripped off my courage, tethered – torn
But to the world was an infant born
Yes! I smiled and sparkled golden,
Fragrant as the blooming roses
As I quenched my burning fire
With my blood in the womb of desire.
INTERTWINED DELICACY
Mine love, mine lord!
Liberate me from the shackles of myself
Like the free wind let me dwell
Like the fragrance let me flow
Sucking the nectar of every flower
Soaking the warmth of every ray
Let me be nature, let nature be me
Intertwin'd delicacy
O solitude! mine cater-cousin thou be
Unravelling the secrets of beauty
I see with thy eyes
With thou I make love
On the ice capp'd peaks
In the depth of the seas
Floating in the blue lagoons
Walking on the starry skies
Let me be divine, let divine be me
Intertwin'd delicacy!
© Dr. PRERNA SINGLA, 21 SEPT. 2015ANDER