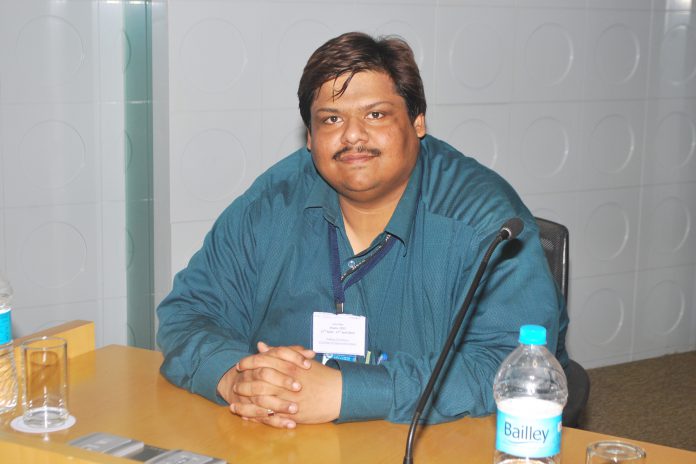 Rajdeep Chowdhury, India
Member of the Board of Iwabogdani 
Rajdeep Chowdhury is a juvenile trend–setting author, award–winning poet and an academician by profession.
His publications include research papers in International/National Journals/Conferences, Scholarly Articles, Patents, Poetry Anthologies and Academic and Reference Books/Book Chapters.
He has published more than 70 Research Papers in Peer Reviewed International/National Journals and Conferences (ACM, IEEE, Springer, SCOPUS, Taylor & Francis, CRC Press, Thomson Reuters, Bloomsbury, Tata McGraw Hill), along with being Program Committee Member in more than 70International Conferences in various parts of the World and Advisory Board Member in numerous International Conferences.
He is also in the Editorial Board of around 20 International Journals. 
He has 3 Published Patents.
He has numerous Media Coverage by leading News Channels and Newspapers for Online Interview/Print Interview/Cover Story/Headline News. 
He is invited for Keynote Address/Invited Lecture/Panel Discussion and Chairing Technical Session at diverse International Conferences/Symposiums/Literary Festivals all around the globe.
He has won numerous Awards in Academia/Corporate/Industry.
He is the recipient of the prestigious 5th Rabindranath Tagore Award – International – 2016.
He is the Winner of Salisonline Poem of the Year Award for 2016.
He is coined as the PENTASI B WORLD FEATURED POET 2018.
He is the Author of the record breaking, innovative and unique book 'POISINE: Bengali Cuisine with Poetry (Level–1: Starters)', which is in the Asia Pacific Records.
He is the Editor of the highly acclaimed books 'Creative Corner: Crafting Emotion', 'Cologne of Heritage: Incredible Bengal', 'Spring: The Season of Love' & 'Love at First Sight' Published by Vishwabharati Research Centre.
He is also the Editor of the romantic book 'Heart to Heart' Published by Raindrops Publishers on the occasion of Valentine's Day.
He has numerous books lined up in pipeline for Publication.
Rajdeep Chowdhury's few notable published Anthologies include 'The Rainbow Hues', 'Happy Isle', 'Chants of Peace', 'Symphony of Peace', 'Hung on the Cross', 'Contemporary Literary Review India (CLRI)', 'The Literary Voyage', 'Blessings', 'Let them Recite', 'Purple Hues 2 – A Tribute to our Parents', 'Purple Hues 3', 'Minds @ Work 5', 'Different Truths', 'Bonded Labour', 'Nonsense Verse', 'A Poetic Journey: An Insight into the World of Autism from the Poet's Point of View', 'Oh My Sweetest Love: A Timeless Treasure', 'First Rain of First Love', 'Feathers: The Hall of Poets', 'To My Dear Valentine: Celebrating the Festival of Love', 'Poetry 4 Our Planet', 'Voices of Humanity', etc.
Prof. Chowdhury has been recipient of numerous Accolades, Awards and Honor by Corporate bigwigs and Academia. Few notable of which being;
❖
Conferred with Certificate of Appreciation in Recognition of his Contribution in Naming the Program 'Mentoring Educators in Educational Technology (MEET)' conducted by Inter–Disciplinary Program in Educational Technology at Indian Institute of Technology Bombay
, India
.
❖
Included in the Marquis Who's Who in the World 2016 – 33
rd
Edition (ISBN–978–0–8379–1156–4)
.
❖
Included in the 2000 Outstanding Intellectuals of the 21
st
Century – 9
th
Edition (ISBN–978–1–9039–8642–4), by International Biographical Centre, Cambridge, England
.
❖
Recognized and Awarded as Gold Partner Faculty under INSPIRE – The Campus Connect Faculty Partnership Model
.
❖
Winner in Infosys Campus Connect INSPIRE – Faculty Excellence Awards 2013
.
❖
Top Practitioner in WIPRO Mission 10X and Archived in Mission 10X BookRack
.
❖
Winner in Infosys Campus Connect Faculty Contest Series – INSPIRE 2012
.
❖
Conferred with Certificate of Recognition for Outstanding Contribution by Infosys Limited in 2011
.
Rajdeep Chowdhury has an extreme passion towards creativity and more so towards attainment of excellence in academics and creative writing and its allied avenues. His motto in life has been 'Expressing himself with the preeminent endeavor at all instant.'