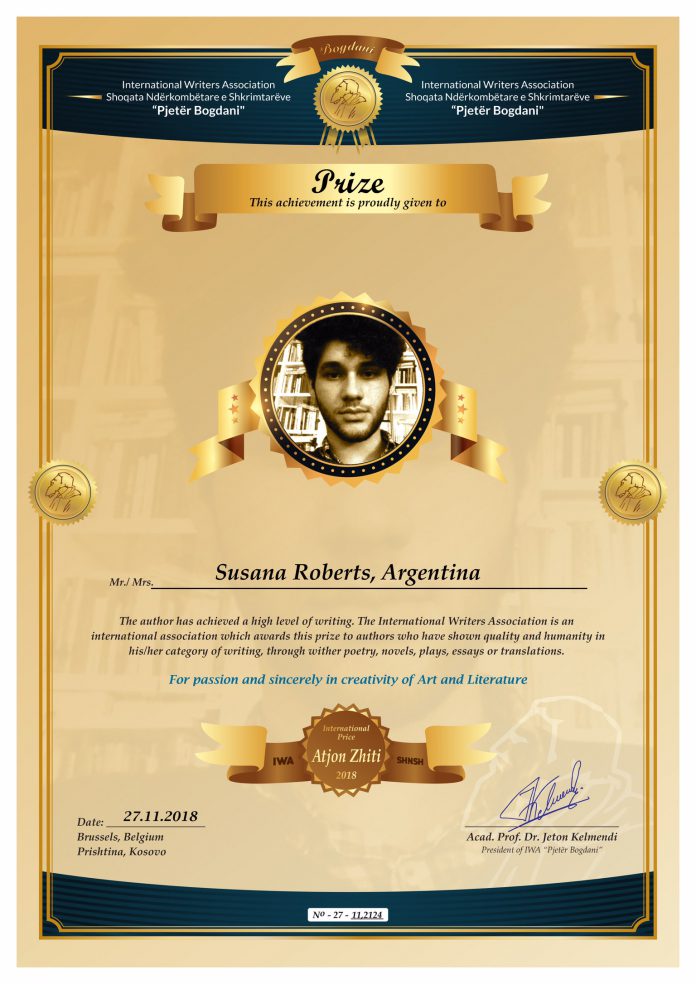 International Writers Association "Pjetër Bogdani" –IWA BOGDANI- has pleasure to give the year prizes for literature. As the international management we give the prizes for different subject matter and every year on 27 November.
This achievement "ATJON V. ZHITI" is proudly given to Mrs. Susana Roberts, Argentina for Passion and Sincerely in creativity of Art and Literature.
IWA Bogdani wishes to the laureate successes and all the best.
27/11/2018, Pristina-Brussels