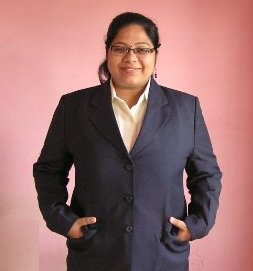 Reetwika Banerjee is a Corporate by profession and writer by passion. A native of Kolkata, she is now a resident of the garden city Bangalore. She has been conferred 'Swami Vivekananda Excellence Award' from Ministry of Sports & Youth Affairs (Govt of India) and 'Global Author of the World 2018' titlefrom US for her international literary footprint and records created in Modern Literature. Short films adapted from her stories have received nomination for 'Dada Saheb Phalke Award 2019'.
During her leisure hours, she enjoys writing poems, stories, technical articles, travel tales, film scripts and news columns in English, Hindi and Bengali languages. Her writing desk comprises of sevenbooks and five international award winning short films.
Reetwika also holds 5 World and National records to her credit for proposing 'Micro Story' nomenclature and introducing the concept in Modern Literature, coining 'Zenova' word in English dictionary and proposing 'Love Palette Connection Theory'.
© Reetwika Banerjee
   All Rights Reserved.
Thoughts wander as we move alone.
Sunk in deep emotions;
Often want to escape into the sky.
Life never looks back.
We do.
But till what time?
Walking up the street,
Lost in the crowd.
Is it worth to take a break?
Turning back was never easy.
And will never be;
Still waiting for a colourful autumn.
Friendship
Friendship means ups and downs
Together we grow
Friendship means no odium
Just chill bro.
Friendship means always there's
An invisible hand
Friendship means you, me and
Our dreamland.
Friendship means blind support
At hours of need
Friendship means togetherness
Beyond the grid.
Friendship means fight against
All odds together
Friendship means beyond doubts
Birds of same feather.
Life
Like all 'why's don't have an answer,
All likes too don't have a reason.
We never know what makes us
Fall in love with someone;
And then what brings us away from the same love.
Our footsteps fade with time amidst the perpetualbliss.
But what remain are the blessed moments
We breathed together.
Life is so short, why make it shorter?
Come, let's join hands towards an eternal goal.
Don't Speak, Just Listen
When they speak
You can only listen.
When they raise finger at you
You can only be silent.
When they abuse you
You can only tolerate.
When they question you
You can only agree.
When they enjoy outside
You can only wait.
When they demand
You can only server.
When they rule the world
You can only abide by.
When they die
You can only breathe.  
Oh Lord
Tender fingers could just sense danger
As they invaded with malevolent forces.
Whom to trust?
She does not know.
Uncle, cousin, teacher, guardians, protectors
All hungry for her tender flesh.
One dark morning
She came back home
With signs of torment all along.
Injuries may heal, but not scared soul.
Days pass with a noxious dread
Her little body can't bear the jolt.
If that was her fate,
Then why do we save them?
Let's kill them at womb without pain.
If you can't provide them a safe existence
Then why Lord,
You send them to earthly Hell?