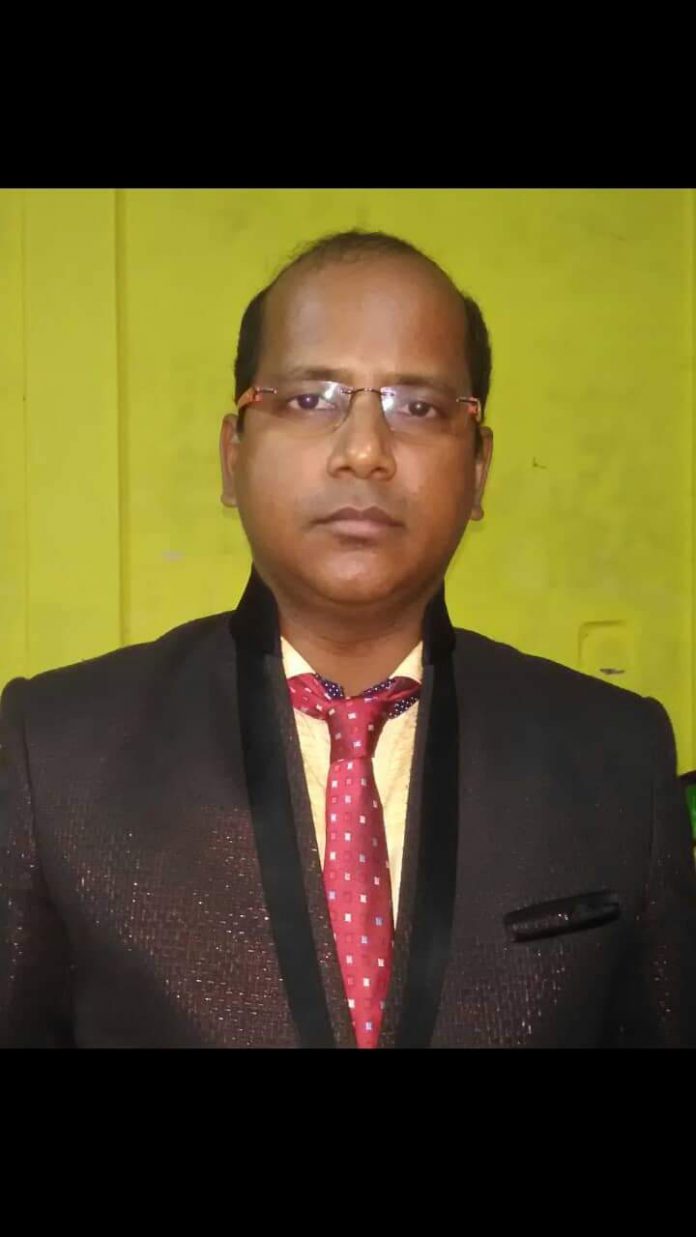 Priyatosh Das, India
Member of IWA Bogdani
Poet Priyatosh Das is a poet of eminent pedigree,he is a bilingual poet,writer,blogger,thinker,story writer,critic,researcher,editor, peace activist and Philanthropist hailing from the Indian state of Assam.He has been practicing literature for the last two and half decade.He is a member of the World UNION OF POETS(Italy),WORLD POETS SOCIETY,LARRISSA(GREEC)WORLD NATION'S WRITER UNION(Kazakhstan).He has been honoured with the DOUBLE GOLD CROSS AWARD by the WORLD UNION OF POETS(ITALY)along with other 242 distinguished author for contributing write up in the COMPLEXION BASED DISCRIMINATION-A GLOBAL INSIGHT.He is also the EDITORIAL BOARD MEMBER of THE LITERATI,an online English Magazine.He is also member of THE  LITERATI COSMOS SOCIETY  of Mathura(U.P.),INDIA.THE WORLD INSTITUTE  FOR PEACE (NIGERIA)honoured him with it's  membership.HAFRICAN PRINCE ART WORLD SOCIETY of  GHANA honoured him with it's legal membership and conferred up on him the title 'Literature  Ambassador  of Humanity'for his outstanding  contribution  in the field of literature  and for the cause of HUMANITY.He has been honoured with Doctorate in Literature(Honoris Causa) by the Academia Latino Americana De Literatura Moderna (The Latin American Academy Of Modern Literature)of Mexico.He was also conferred upon honourary Ph.D.in peace and human rights from American University .The Contemporary Literary Society of Amlora:Banda(U.P.),India conferred upon him the title 'Inteternational Icon Of Literature' .He has also been awarded 'International Humanity Award' by the Global Institute of Alternate Science,(New Delhi),'Mahatma Gandhi Peace Award ' and 'NHRF Literary Award 2019' by the National Human Rights and Humanitarian Dederation,(KERALA,INDIA).He is the founder/Chairman of the literary forum INTERNATIONAL HIGHER ACADEMIC COUNCIL OF ENGLISH LITERATURE.He has contributed in many national and international anthologies of the world and has been praised all over the world for his creative works in the field of English Literature.
You Burnt Into Ashes Of Pyre My Mother,My Father…
       -Priyatosh Das,India.
I stand near the graveyard of my mother,
I stand near  the graveyard of my father
With broken heart,
Whisper to the wandering clouds,
Reminiscence of lost days make me to cry aloud.
I remember with tearful eyes of gratitude
How blessed I was born in your womb my mother
Your sacrifice to me worth millions,
How can I repay and vow my head.
Did you show me first light of the earth,
And you left no stone unturned my father
To make me happy by bringing up.
Pains were trifling but
Our happiness were supreme to you
And for our beauty you toiled night and day.
Can I meet you again
Oh! I can't say.
You burnt in to  ashes of pyre  my mother,my father,
Leaving in me a devastating Tsunami.
Heart breaks and bleeds for reunion-
Alas! I find you nowhere.
N.B.Copyright reserved.
SOME DAY I WILL BE NO MORE HERE
             -Priyatosh Das,Karimganj,Assam(INDIA)
Some day I will be no more here
Loitering near the city bridge,
Lost in thoughts of creative frenzy
And watching the people in hurry step
Busy in returning home
After days struggle  of work
When the  eclipsing world goes to sleep.
Or wandering in the forest land
Feeling the  charms of enigmatic beauty of the nature's queen
How the rubber trees stand in rows
How the bottle palm,flax and peeple tree
Wave with the blowing wind
How the streamlet flows  murmuringly
How the wild dogs walk  furtively
And enter the cave with slaughterd goat
How those flock of heron,kite and hornbil return home
After day's search for food in the sultry evening,
Twittering birds stopped musical tune
Eagle,ostrich and waterhen all are in hurry to back to the nest,
Day is now over,the Sun is setting…..
Diminishing in the western horizon.
Someday I will be no more here,
Walking through the pavement in the midst of crowd,
Moving in wheel through the busy highway
Or going to enjoy a picnic feast at the year's end
With friends and neighbour in a merry mood sing aloud.
Someday I will be no more here
At home busy with household work
Gossiping in merry mood with friends and family members
Hugging my son and telling fables
And singing song at a times to fall him asleep.
………………………………………………………………………
Someday I will be no more here,
Lost in worldly thoughts-
Worry for my endeared child(Poumit) and Lakshmi wife.
I will never say Saswati,my beloved wife
what should I bring today
What sort of vegetables and fish
I should purchase now.
Brinjal,pumpkin,spinach tell me what..
Will I take Hilsha,your favorite fish
And will have a sumptuous meal in the evening.
Someday I will be no more in the Worldly bondage,
No more you will see me here-
Stopping by the woods,near the city bridge,busy in the market,in moving car,at office chamber and at home with child and dear.
The same city bridge will be standing still
With people and high storeyd building around
The same forest land will have deep,dense woods with song birds singing in chorus,
The same market will have busy crowd
The same home  will have festivity many,
Just I will not be here,
Oh! I will not be here-
Will you remember me then dear
In sweet recollection and shedding tear !
And read my poem with utter dismay
And remember me with admiration
Or I will be lost  from your remembrance
With the passing of time.
N.B.Copyright reserved@Indian English Poet Priyatosh Das.