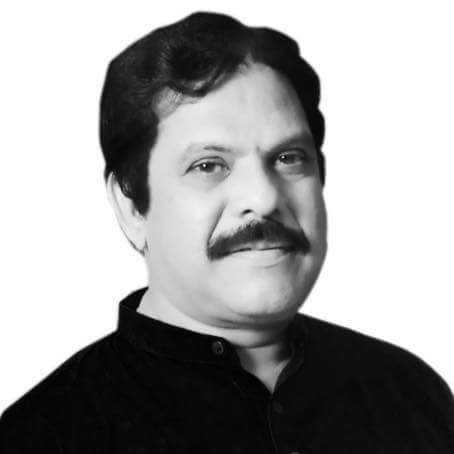 ABOUT THE AUTHOR ..
.Dr.Perugu Ramakrishna is a prolific writer of 21st century from Andrapradesh India. He has adopted a unique universal style in writing. As a thinker and observer of life he gives greater dimensions to burning problems in society. His poetry books was chosen for many literary awards.perugu continues to experiment with various poetic themes in Global perspective.His poetry Flamingo brought immediate fame and it is centred on the lives of migratory birds.Perugu Ramakrishna's works are centred on mysticism, peace and gender issues and powerful in rendering.
Dr PERUGU RAMA KRISHNA
– International Poet, Translator,Administrator, Humanitarian
– Published (18)Poetry books, including edited and complied books
– Recipient of Many Awards and commendations with International repute
– Associated with Many organisations globally
Books & Publications
Vennela Jalapaatham
Seetha Santhakalu(six Nellore district poets group poetry anthology)
Nuvvellipoyaka(A long poem on family bondage)
Kathakeli 2003-Edited and compiled un published stories of Nellore writers
Kathakeli 2004-Edited and compiled published stories of Nellore writers
Flamingo-Telugu long poem on Migrated Birds
Flamingo-English long poem on Migrated birds(Translation to original Telugu Poem)
Munjalu-Mini poetry
Flamingo and other Poems -Publisher Monfakira,Kolkotta
Poolammina Vooru-Poetry collection in Telugu by Palapitta Publisher,Hyderabad
Kalyana Sahithya-Edited and compiled marriage blessing poems
Rossette and other poems -Translated poems published by Authors Press ,New Delhi
Pookkalai Vitra Voor- Translated Tamil poems published by Sandhya Publications,Chennai
Udayagiri National Poetry fest Souvenir -Editor and compiler with Poetry,Stories,Papers
On Environment and Literature theme..
Hrudaya Bandham- Children Literature translation done for National Book Trust of India
Oka parimalabharitha Kaanthi Deepam -Poetry collection with 50 published poems
Love Songs of Chandidas -Translation entrusted by Sahithya Akademi from English to Telugu..
Upcoming books on my poetry:
Kaalam meeda Santhakam- Critical Analysis on my poet by Sowbhagya
M.Phil thesis on my Poetry book "Poolammina Vooru" @Madurai Kamaraj University ..
Editing International Anthology of Young Voces on the Theme "War and Justice"
With Poet Marcella M Villar ,USA,…..besides Hon Advisor and Editororial member for
Several time to time..
Featured Poet: In Albania, Canada, Romania, Japan,USA, in eminent poetry groups..
Membership and Fellowships
Fellow-United Writers Association,Chennai
Fellow in IBRF- International benevolent Research Forum,Nagapur
Life Member-Indian Redcross
Life Member-WAAC-World Academy of Arts and Culture (Recognised By UNESCO
Vice President-South India- InSA-Indian Society of Authors ,New Delhi
General Secretary- Nellore District Writers Association (1998-2009)
Member- Pen India,Kolkotta centre
Member-UPLI-United Poet Laureates International ,USA
Ambassador of WUP-World Union of Poets,Italy
Invited Guest and Poet for scores of UGC Seminars,Sahitya Akademi,Saarc Festival of Literature,
South Asian Poetry Festival,World Congress of Poets by WAAC,and UPLI, and Several Other National/International Events across the globe..
Translated Poetry Published in scores of International and World Anthology collections
Edited by Eminent Poets and published by Prestigious Publishers..And for that
Wonder Book Of International Records recorded as "Widely Published World Poet in 2013"..
Several Interviews of the poet appeared in print media and also in
Doordarshan and All India Radio…
Important Meritorious Awards and Commendable ones of recent days…
About 50 awards and Puraskarams by prestigious organisations in the Country..
Andhra Pradesh State Government Best Poet Award 2008
Excellence in Poetry Award by UPLI in WOrld Congress of Poets at Larissa,Greece 2011
Commendation by 6 District Collectors of Nellore as Outstanding poet
Outstanding Intellectual of 21Century Award by UWA ,Chennai
Outstanding Author of the Decade by United writers Association ,Chennai 2015
Icon of World Peace by World Institute of Peace ,Nigeria 2016
Pulara-7,Pangakor -Medallion Award by Chief Minister of Perak state, Malasia 2016
Platinum Cross for Literature by World Union Of Poets ,Italy 2016
Honorary D Lit conferred in 36Th World Congress of Poets by WAAC and Czech PEN
International event at Prague,Czech Republic in September,2016
Recorded in Asian biography of Authors and several who is who Books..