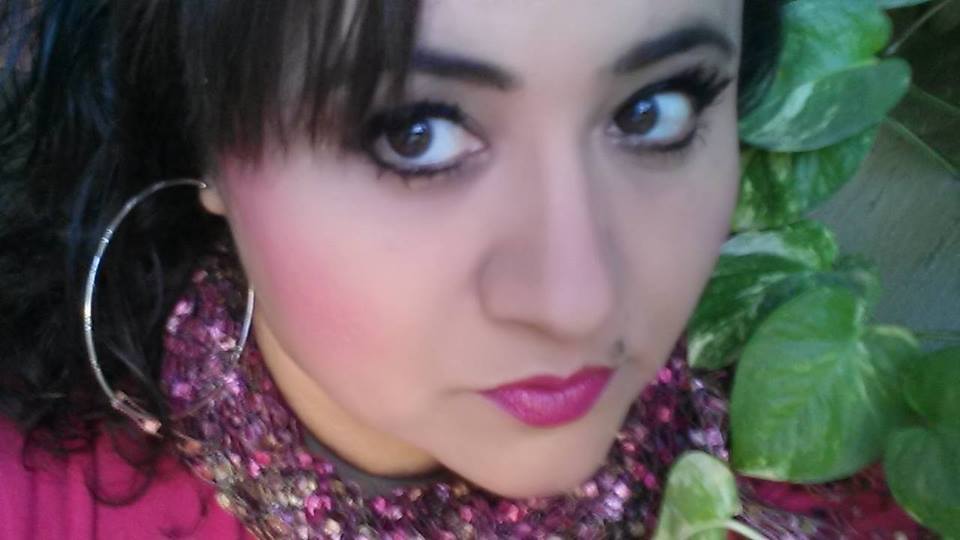 Alicia Minjarez Ramírez, Mexico Spokeswoman  
Poet, Translator, Singer, University Professor, Editor, Broadcast locution Radio and T.V.
She was born in Tijuana Baja California, Mexico. She studied a Master Degree in Computer Science, specialization in Artificial Intelligence. Master Degree in Computer Science at the University of Montpellier II, France.
Awarded with the Third place in the International Poetry Contest "Under the Footsteps of Léopold Sédar Senghor with her French poem "Eloignements" at Milan, Italy, December 2016 recognized by UNESCO and United Nations.
Winner of an award in the International Poetry Prize NOSSIDE, Italy November 2016 recognized by UNESCO with her poem: "Lontananzas".
Awarded with the International Poetry Prize IWA BOGDANI 2016 for poetry lirics at Macedonia.
Winner of a medal and special mention in the International Poetry Prize NOSSIDE, Italy 2015 recognized by UNESCO with her poem "It rains".
Winner of the Universal Inspirational Poet Award in Pentasi B. World Friendship Poetry at Ghana, Africa 2016.
Awarded in Spain in April, 2015. Winning a second place with her poem: "Foggy Solitudes".
She was considered among the poets on the "XXI Century World Literature Book", presented at New Delhi, India with Internationally renowned poets and writers, 2016.
She is President for Mexico in the International Writers Association IWA BOGDANI in Albania. Mexican Director in Writers Capital International Foundation, an International foundation to inspire writers across the world to contribute to the values of humanity.
Coordinator and simultaneous translator French- Spanish- English at CUPHI III on the III Congress of Universal Hispano-American Poetry in Los Angeles, California, 2014.
Participation in the 34th World Congress of Poets at Peru 2014. She participated in more than 50 International Poetic Anthologies at Chile, Macedonia, Italy, Spain, Mexico, USA, India, Tunisia, Taiwan, Poland, Argentina, Philippines and Canada. Her poems have been published in International Journals and Reviews, such: Ila and Taourirt at Morocco, "The Poet" at Tunisia, Galaktika Poetike "ATUNIS" in Albania, Gazeta Nacional in Albania, Peaking cat poetry in London, Chinese language Monthly at Taiwan and the famous magazine OKAZ at Saudi Arabia.
Her poems have been translated into English, Albanian, Cameroonian, Arabic, Portuguese, Chinese, Italian, Taiwanese, Polish, and French. Have had read on International Poetry Recitals in severals countries around the world, and transmitted in National and International Radio programs.
In the field of translation, she has collaborated with International Poets and Writers providing versions of their literary works. Her translations were published in magazines and newspapers in: London, Italy, Albania, Taiwan, United States, Morocco, Chile, Spain, Canada, India, Uzbekistan and Hazaristan.
Her book "Cantico de Luna – Moon Chant" was published in 2016, bilingual version English – Spanish. The prologue was written by Dr. Ernesto Kahan, Nobel Peace Prize, 1985. Her book is part of the Library of the Congress at Washington, D.C. Considered as Hispanic letters Heritage at the United States of North America.
Member of the select International Group PENTASI B. WORLD FRIENDSHIP POETRY created by the father of the visual poetry: Doctor Penpen B. Takipsilim.
She speaks: French, English, Italian and Spanish.
LONTANANZAS
© Alicia Minjarez Ramírez
Translation: Alaric Gutiérrez
I built you up
From diaphanous drops
that clarify
the thin contour
of the wind's arms.
Those dancing
upon my face,
hold up and excuse
the rising of
light stealth birds
on the horizon.
Sky wings bearing
fragrant
polyphonic aromas,
diluting moist loams
in vetiver and bergamot,
disseminated
over your body's
drought.
I envision you
In my silent
barren palms,
as drops
upon my river;
ecstatic the open sea
conspires,
flows against formed
verbal tide,
in ivy language.
Warp naked
fanciful voices,
dawning deep
inside my skin,
cracking
desire's opacity.
I built you up!
while it rains.
​​
LOVERS
©Alicia Minjarez Ramírez
Translated by: Alaric Gutiérrez
Mexico.
​
Longing mitigates
the drunken night,
treasuring the imprint
abolished by desire
that breaks us
and brings together,
intrinsic fire
of profane verses
under the intrigue
of shadows.
Materiality keeps
our bodies tied up to
the lunar instant
of balsamic ether,
burning desires
falling apart
evaporating
the mossy seduction
of having the absolute void.
You're dust in the breeze
of my conscious being,
bringing delightful
and melodic essences
inside hollow fruit trees
of worn out headings.
Imprecise and sharp legend
of upcoming evenings,
barking at the sap sight.
Derange me, seduce me, drive me.
Like a consonant plunging
upon the rhetorical memory,
dialect upsetting and chaining us up
beyond our hands.
Exhalation,
dementia without sanity
defining my earthly Nirvana,
meanwhile, I belong to you
under the remote
silence glass…
By rubbing
your timely
spike.
IT RAINS…
© Alicia Minjarez Ramírez
Translated by: Alaric Gutiérrez
A longing breeze
tries to show itself,
like nostalgia
migrating
up in the air.
Water permeates
my body.
Your breath
fills in
the context.
Longing secrets
that the wind
shakes up in the offing,
then nothingness.
I walk behind
upon the moisture
left by the drops
under the branches.
Birds get detached
from their nests,
looking for
the promised shelter.
Church bells ring,
outside
the night
interrupts.
I long to dry off
the rain,
like those birds
besetting
park trees
in the evening.​
The stillness of your eyes
invades me…
Ecstatic wings,
paralyzing their flight.
At my silence's feet.
FOGGY SOLITUDES
© Alicia Minjarez Ramírez
Translated by: Alaric Gutiérrez.
I find myself
close – distant
to the zephyr breeze,
I question in vain.
Foggy solitudes,
dressed up as equinoxes
in perennial springs.
I require to silence
flooding words,
to silence tears
adorning my face.
Sadness dwelling
like a stowaway
in soul's murky mirrors.
Absence afflictions
gradually succumb
between my barren hands.
Pointless
to grasp into hope!
Reason outshines
the fragmented heart
and the bare silence
suffocates the stars.
Stars that won't shine
upon nostalgia seas
taking away opacities
and a shattered mirror
where my reflection
fades away
right now.
Cracking in my own roots…
dark memories,
empty stealth,
and leaves
scattered on the ground.
PAST
© Alicia Minjarez Ramírez
Translation: Alaric Gutiérrez
Behind that door
are all the things
which bordered my past.
Stripped illusions
untouched by words,
sheltered and helpless
in the heat of the past hours.
Flows of dreams
throbbing immensity
dragging the continent.
Dusty tide converging
adorned by smiles,
moon in balance
in this cave painting.
Ecstatic mornings
in nightly suns,
luminescence,
harmonic discrepancy
in the green channel,
your pillow
the evening of my hands.
Hypothetical consonants
defying the night
inversed cups
of the same sky,
coded tongue in codices
inspired in your mouth
for my ear.
As one who sees
opaque footprints
thrown into the battle
of the night,
I happen by inertia
where the stone
becomes the lake
with no more arms
than the airily sight
enlightened and eternal.
I advance helpless as the rain,
wind that doesn't turn back,
never returning water
reflecting my diffused face.
Last contemplation
of the knocker.
I brick up the door.
Drink up my words…
and resume my steps.