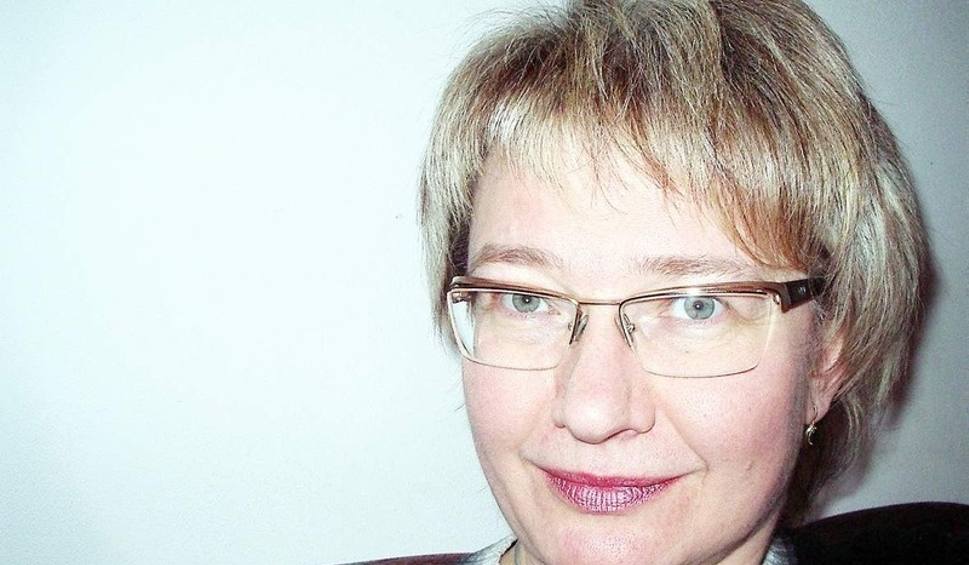 Alicja Maria Kuberska, Poland Member of the Board
Alicja Maria Kuberska – awarded Polish poetess, novelist, journalist, editor.
She is an author of many volumes and a novel. Her poems have been published in numerous anthologies and magazines in Poland, Czech Republic, the USA, the UK, Belgium ,Albania, Bulgaria, Hungary, Spain, Chile, Israel, Canada, India, Italy, Uzbekistan, Taiwan, South Korea and Australia.
Alicja Kuberska is a member of the Polish Writers Associations in Warsaw, Poland and IWA Bogdani, Albania. She is also a member of directors' board of Soflay Literature Foundation.
The day – break
Wake me up
Delicately and tenderly.
Blow away the dream
From my eye-lashes.
Then I will see,
How Aurora with rose fingers
Cuts the darkness of the night
And lightens the blue sky.
All birds, curled up in the nests,
Will sing the hymn about dawn.
The first, warm rays of the sun
Will kiss the petals of sleeping flowers.
This is a miracle of the new day created.
Good morning
Each day
I would like to know each day,
Its colors and tastes,
As if it were my first day
And the last as well.
I do not want to stay
In the sphere of silence.
I want to change the
Minutes into notes.
The days were composed
Like symphonies.
The nights played the nocturnes
The train
I got onto the train of life
With nothing,
Without clothes,
Without feelings.
A blank sheet of paper.
Blotting-paper absorbing everything.
I will get out burdened with bundles of
Recollections and impressions.
I packed them carefully.
Some of them faded, like
Ink from old letters.
I tied them with ribbons of all colors.
These white ones are my
Inessential remembrances
And black ones are heavy and traumatic.
I met many passengers,
Throughout this long journey
And free-riders too,
Who were picked up
At different stops.
Each meeting,
Even this, the shortest one,
Like a flash of sun or
Flutter of butterfly wings
Enriched and filled my bag of experiences
The Chat
I knocked at your mind.
Let me in – I asked
I have brought you something,
My crazy thoughts and dreams,
The works collected from
The oceans of creativity.
Look how pretty they are,
Even the smallest ones…
Smaller than grains of sand.
I do not want them – you answered
My world is sterile,
Arranged and known.
Your every written poem
Can ruin my calm,
Which was built over years.
The recognition can be painful
Because of its insolence and ignorance.
The questions wake up the sleeping fears.
I prefer to stay safely in
Well – known loneliness
Conversion
It is a pity that I cannot buy a new soul.
In supermarkets, there are no special offers
– New Soul! On sale!
The old one is dysfunctional.
It is much easier to have a simple vision of the world.
Keep your feet on the ground and don't have dreams.
Being greedy protects the heart.
Life has a physical dimension. Ideals hurt.
Gain a prominent place in the rat race,
Dispose of sentiments, tears.
My soul is able to forgive.
It cannot learn to trust again.
It says it does not enter the same river twice.
Unreasonable? Perhaps. –
It does not listen to reason.
It pulls away from people
It is she
We pass each other nearly every day,
Distance of fear between us.
Life forces us to mutual disregard and acceptance.
At times, like an unruly child, she will spoil something,
To garner attention, to arrest with a gesture.
I see her in the wind, which carelessly
Turns over the withering leaves
And standing proudly erect in stalks stiffened by frost.
She paints shriveled trees gray, breaks limbs with a crack.
She is mute in the clenched throats of birds,
She stares with glassy eyes.
She is all-around and she reminds us of her presence.
She patiently explains the meaning of certainty.
I know she does not allow us to take anything,
When she plays the requiem and invites eternal sleep