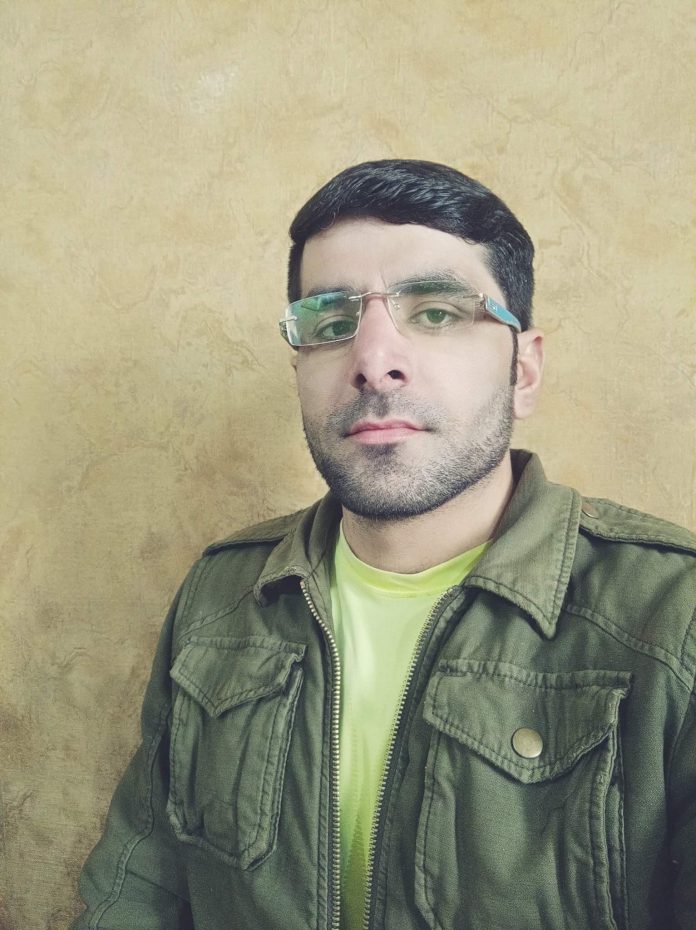 Rehmat Changaizi
Poet, writer and philosopher.
He is the Chief Operations Officer at Soflay Inc., author of poetry books Mia Bella Dea and Bella Diosa and chief editor of the yearly world poetry anthology "Whispers of Soflay".
Rehmat Changaizi is a multilingual talented romantic poet . He is a polite, humble and broad minded personality. His locomotive poetic mind walked through every sphere of love , pain disdain and divine gain. His poetry creates lovely metaphor between the beauty of nature and his muse. Nature plays a vital role in most of his poems . His love poems make readers poetic whenever they read his poems . He has an amazing rhythm style of his own. His imagery creates magic by his dexterous hand.
Rehmat Changaizi 's profound poems remind us some famous poems of Victorian age. He maintains a nice balance between modern and traditional thoughts and enamor his readers by his poetry. He has a supreme power of imagination and creativity that able to make him a poet known by the world. Wish him more success for his soul catching love poems and for the the life ahead. .We know sky will be his limit.
He discovered his love for writings at the tender age, graduated in Law from M.I.U. Azad Jammu & Kashmir. He completed master degree in Urdu literature from University of Sargodha, Pakistan. The main theme of his writings is love and mysticism. His poems have been translated into French, Spanish, Chines, Polish and Arabic, and have also been published in several journals, magazines and anthologies at national and international level.
SAND AND HER HANDS
In the ample desert of EGIPT
Everything is dormant, tranquil
Life slowly follows the script…
Air in its awe, remains still
The sky is free of a cloud,
Life walks, pacing alone
Dessert animals calling aloud
Theyre free… dry to the bone…!
A couple of thirsty lovers
Skim each-others souls…
Like low flying plovers
Atop the suds-foamy shores…!
Air moves sand at will
A lover uses a full fist…
Spreading passion as a thrill
And scented love in the mist…!
On all the vast dessert
Bellow the blue sky…
The sun scorching oasis
Provokes the love to arise…!
I open my eyes…
My feet caressing the sand,
Was I sleeping in fog?
Was I holding my lovers hand?
In the wasted life of the dessert
My blood left stipples engraved…
Marking the blue sky in my soul
With fickle scars well saved…!
A BOUQUET OF FLOWERS
When you gave me
A Bouquet of colorful flowers,
I saw you in every petal
Expressing your beauty very well
Where are you…?
Youre essence remains
In everything you touched,
In the mirror you combed your hair
In the window pane
When we looked at the stars
You impregnated my room,
Now I see you
When I get up…
And when I sleep
I dream you
Standing alone
Once I saw
A small star
In a secret sky,
I felt alone…
Became sad and shy,
As other stars glittered
So bright
So happily
I almost cry…!
She was a beautiful Maiden
Standing alone
In the gales of Life,
Her golden hairs
Swinging toward hearth,
I could have touched them
With my fingers
Had I tried…!
Gleaming they were
Washed with her honesty…
Then…
I saw Pits in her Cheeks,
While her Eyes and Lips
Twinkled with Love
Coated with Modesty