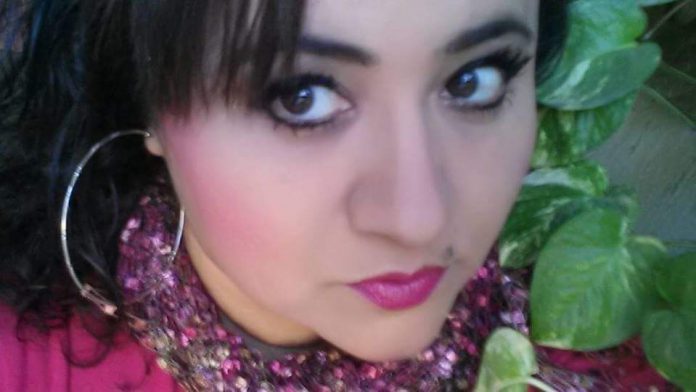 Alicia Minjiarez Ramírez, Mexico
Poet, Translator, Singer, University Professor, Editor, Broadcast locution Radio and T.V.
She was born in Tijuana Baja California, Mexico. She studied a Master Degree in Computer Science, specialization in Artificial Intelligence. Master Degree in Computer Science at the University of Montpellier II, France.
Awarded with the Medal of the International European Academy of Sciences, Arts and Letters EASAL (2018) at Paris, France.
Awarded "Pride of the Globe" WNWU Kazakhstan (2017).
Awarded "Inspirational Universal Poet" Pentasi B. World, India (2017).
Awarded with the Third place in the International Poetry Contest "Under the Footsteps of Léopold Sédar Senghor with her French poem "Eloignements" at Milan, Italy, December 2016 recognized by UNESCO and United Nations.
Winner of an award in the International Poetry Prize NOSSIDE, Italy November 2016 recognized by UNESCO with her poem: "Lontananzas".
Winner of a medal and special mention in the International Poetry Prize NOSSIDE, Italy 2015 recognized by UNESCO with her poem "It rains".
Winner of the Universal Inspirational Poet Award in Pentasi B. World Friendship Poetry at Africa, Ghana 2016.
Her poetry was awarded in Spain in April 2015, winning a second place with her poem: "Foggy Solitudes".
She was considered among the poets on the XXI Century World Literature Book, Presented at New Delhi, India with Internationally renowned poets and writers, 2016.
She is President for Mexico in the International Writers Association IWA BOGDANI in Albania. Mexican Director in Writers Capital International Foundation, an International foundation to inspire writers across the world to contribute to the values of humanity.
President for Mexico in the International World Nation Writer's Union Kazakhstan.
Coordinator and simultaneous translator French- Spanish- English at CUPHI III on the III Congress of Universal Hispano-American Poetry in Los Angeles, California, 2014.
Participation in the 34th World Congress of Poets at Peru 2014. She participated in more than 50 International Poetic Anthologies at Chile, Macedonia, Italy, Spain, Mexico, USA, India, Tunisia, Taiwan, Poland, Argentina and Canada. Her poems have been published in International Journals and Reviews, such: Ila and Taourirt at Morocco, "The Poet" at Tunisia, Galaktika Poetike "ATUNIS" in Albania, Gazeta Nacional in Albania, Peaking cat poetry in London, Chinese language Monthly at Taiwan and the famous magazine OKAZ in Saudi Arabia.
Her poems have been translated into English, Albanian, Cameroonian, Arabic, Portuguese, Chinese, Italian, Taiwanese, Polish, and French. Have had read on International Poetry Recitals in severals Countries around the world, and transmitted in National and International Radio programs.
In the field of translation, she has collaborated with International Poets and Writers providing versions of their literary works. Her translations were published in magazines and newspapers in: London, Italy, Albania, Taiwan, United States, Morocco, Chile, Spain, Canada, India, Uzbekistan and Hazaristan.
Member of the select International Group PENTASI B. WORLD FRIENDSHIP POETRY created by the father of the visual poetry: Doctor Penpen B. Takipsilim.
She speaks: French, English, Italian and Spanish.
MOON CHANT
©Alicia Minjarez Ramírez
Translated by: Alaric Gutiérrez.
A gust of wind and rumors
Hue harmonic perfumes,
Vetiver, coriander, kahve and saffron,
Crumbling the twilight dust.
Silence singing words
Bursting up
Depths of the sky.
My body invokes you
Under the Ankara fresh rain,
Fertile crescent
The spell of my lips;
Liquid light
Of shooting stars.
Horizontal waves
Moistens my edges
In the steppe plains
Of your gardens.
Even the moon is singing
Although no one notices it!
Dressed up in rainfalls
And kissing roots,
Sound waterfalls
Polishing stones
Upon your rivers' wings.
Holding hands,
Piercing idyllic forests,
Dates and prunes
Are seeded wild,
Like impregnated
Fire water drops
On the green breeze
Of your gaze.
Undamaged yearnings
Rummage
the absence or presence
Of your breath.
Fragrant essence
Evokes the moss dance
In Turkish oak timbers.
Chimerical magma
Rises and falls,
The ottoman honeysuckle
Of your luminous pores
Opened up
To the furtive wrap
Of my nights.
HORIZON
© ALICIA MINJAREZ RAMÍREZ
Translated by: Alaric Gutiérrez
Silvery squawks
Inspiring wind
Sound smells
Weaving and evocating
Blue mythologies,
Illusory back and forth
Of time.
Neptune dilutes
The slow walk
Of topsails
Upon sand ridges
flooded by foam.
Brief controversy
Dancing the song
Of rocks.
Flowing cosmogonies
Hedgehog delirium
Beyond symbols.
Docile declining
Of waves,
Bastions of light
Refined by thorns.
Wounded sob exploding
Like a scream
Confining its destination
In the throat,
Earth's helpless breath
Languishing forever,
Like wood
Permeating and transforming
The dilated ocean
Within yourself.
I state your name
Unknown for me
And learn
The burnt
Thick sunset,
Circumspect
Nautical rumor
Of distant essences,
Transfiguring
The horizon.
LOVERS
©Alicia Minjarez Ramírez
Translated by: Alaric Gutiérrez
Longing mitigates
the drunken night,
treasuring the imprint
abolished by desire
that breaks us
and brings together,
intrinsic fire
of profane verses
under the intrigue
of shadows.
Materiality keeps
our bodies tied up to
the lunar instant
of balsamic ether,
burning desires
falling apart
evaporating
the mossy seduction
of having the absolute void.
You're dust in the breeze
of my conscious being,
bringing delightful
and melodic essences
inside hollow fruit trees
of worn out headings.
Imprecise and sharp legend
of upcoming evenings,
barking at the sap sight.
Derange me, seduce me, drive me.
Like a consonant plunging
upon the rhetorical memory,
dialect upsetting and chaining us up
beyond our hands.
Exhalation,
dementia without sanity
defining my earthly Nirvana,
meanwhile, I belong to you
under the remote
silence glass…
By rubbing
your timely
spike.