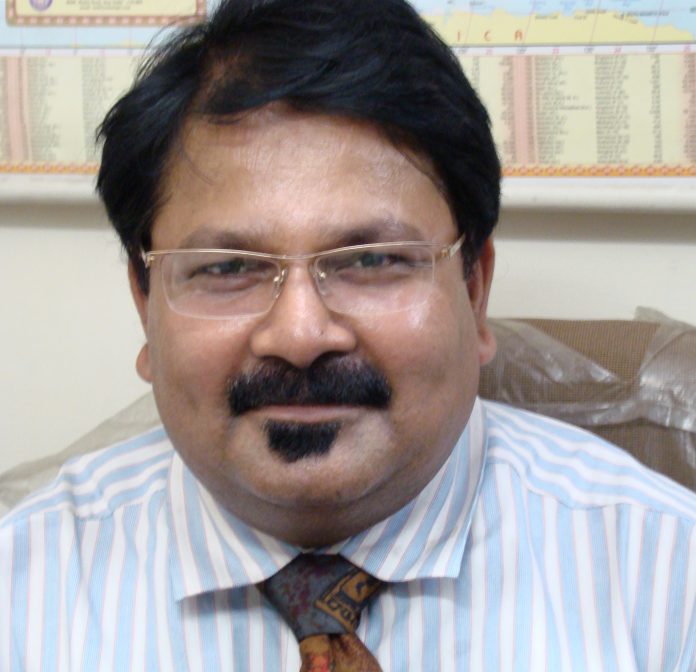 Dr. Shujaat Hussain is a celebrated literary critic, sensitive poet, creative author of eminence and prominent book reviewer. His two books – Heat and Dust and Tolerant India, among many have been widely discussed, viewed, reviewed and analyzed. He is credited to be widely anthologized in Indian history of English poetry. His skill coupled with intellectual thought blended with dazzling creative imagination enables him to soar and twinkle on the horizon of Indian English Poetry. He is, of course, armed with the specific features that make him singular among his peers – his poetry and criticism is showcase of gallantry.
He has been honoured with several national and international accolades for unique qualities in his writing that reflects individuality that leads a new trend that is fully dedicated to the welfare of humanity through his criticism and poetry. He stood first in M.A. (English), secured distinction in American Literature. Did his Ph.D. (title: The Mind And Art of Khushwant Singh).
It is simple as that his review power is so much explosive in narrative as well as romantic in nature like the shower of beauty from the sky of the literary moonlight. He surprises the poet whose poetry is analyzed by his pen. He is a genius of many excellences. His article makes writers and poets think about themselves and their capabilities. He is a true, dedicated and great critic and an excellent explorer of poetry.
Khushwant Singh has given him an Authorization Letter to translate his short stories from English into Urdu and several of his translated short stories have been published in the national leading newspapers.
More than 55 newspapers, magazines and journals of national and international have carried his poems, literary articles, reviews and interviews.
Poems, literary articles and reviews have been translated into Greek, Chinese, Japanese, German, Korean and several Indian regional languages and are available on many Web Pages and various sites of newspapers, magazines and journals.
He is the Founder President of the United Spirit of Writers Academy, India, President, Tajdeed Institute (Iraq) Branch in India, Joint, Advisory Member of many national and international journals, and literary organizations and academies.
SPIRIT OF PEN ON SALE
​​​
I did not sell my pen,
Thought, conscience and soul
Evil spirits may cause
Harms to the body
The wise knows
That is mortal and soil
Don't follow my shadow
I am where, let me be there
Extract from my books
My earnings from the virtues
You will find
In the pages of the books
If the senseless raise any question
About my love and passion
For the Motherland
Tell them
I did not sell my pen
Thought, conscience and soul
I did not pollute
Ideas with the heap
Of malice, rancor
Discrimination and intolerance
Fierce fear surrounds the society
I remember the horrible death
The three years old Kurdi's son
Aylan drowned in the Mediterranean Sea
The shameful living body
Watched the dead body at the shore
Created waves, wails, sighs
And tears in the West
In the famine stricken eyes
No word
Oh! Ah! Alas!
I did not sell my pen
Thought, conscience and soul
Indian people of nectar disposition
A deluge of poets
Authors and editors of the soft hearts
Channels and newspapers of high class
Land of saints and seers
Gods and goddesses
Temples, mosques and shrines
Why will I fear God?
I can stand before Him
As I did not sell my pen
Thought, conscience and soul
Nor any deal of post or accolade
Nor lust of any power or scholarship
Palmyra in Syria
Monuments of human civilization
The Caliph of the Wahabis
Abu Bakr Al Baghdadi
Turned into ashes in frenzy
No agitation or demonstration
In the land of our country
People are at daggers drawn
For animals and insects
The sky fell to the ground
Marked deterioration in glorious culture
Eclipse in the past glory
As the people witnessed
Corpse of the wife
On the shoulder of Dara Manjhi
Walking 10 Kilometers
In Kalahandi of Odisha
I did not sell my pen
Thought, conscience and soul
Trades of the traders
On the politics of the dead
On the politics of the living
On the natural calamities
Souls move in the graves
On the fervent supporters
Of the global politicians
One hand blood stained
Second hand carries flowers
They break the mirror
And kill them who show the mirror
The world witness with stone and bullet
Intentionally to submerge the history
Ironically history goes on….
I did not sell my pen
Thought, conscience and soul
My absolute surrender before God
He is my protector
And with me
Dr. Shujaat Hussain (Founder President- United Spirit of Writers Academy) prolific book reviewer, prominent poet and celebrated literary critic resides at 4/771, Friends Colony, Aligarh – 202 002 (U.P.), India
SPIRITUAL SPIRIT
Non visionary can fly with waxen wings
To soar high to touch sky for all springs
In rising sun with its heat and glow
Touches earth like the pale leaf in a blow
A world of profit, power and delight
Cozy comfort whirlpool of short flight
Delicate petal sweet source of beauty
Learn how it performs nature's duty
The clouds move from place to place to rain
Where will it rain not known to brain?
Why are you called in the world supreme being?
Just above animals to be human beings
Politicians can't raise the wind or rend
Nor in their hands to cause ripple or bend
Loss of our will make them rule over us
Still chance left to come out of this fuss
Cease evil deeds before it ruin the mind
As worldly wings gives pride to make blind
Doom enables a man to conquer treasure
One piece of bread with pulse provides pleasure
Spiritual spirits are adoptable and inspiring
Efforts of saints and sages have been untiring
Domes and tombs enshrine India united
Morn temple bells keep us delighted
If you wish to serve your mother land
Keep it up on your head as a brand
Millions of blessings follow your mission
Hope of New India is our ambition.
(Dr. Shujaat Hussain is an Indian prolific book reviewer, prominent poet and celebrated literary critic resides at 4/771, Friends Colony, Aligarh – 202 002 (U.P.), India)
Wild Wolf…Rabid Dog
You make new video games!
You sell it in the markets as well
Your generation!
Generation grows playing video games
Adult also play on Laptop, Tab and Cell!
To kill the enemies
How much delight and thrill it imparts!
With the sophisticated arms
Get so many points
Get new life too!
If commits any mistake
Starts a new game again
"Attack on Gaza"
"Gaza under siege"
It s a video game for you
This is like action packed film
Bombardment everywhere
Hospitals, UN Schools, Islamic Schools,
Mosques, Markets and Civilian Areas
Cars turning into flames are flying
Bombs are pouring on houses
Children, women and the innocent
Are dying under the debris
You would be taking much pleasure
Seating at home.