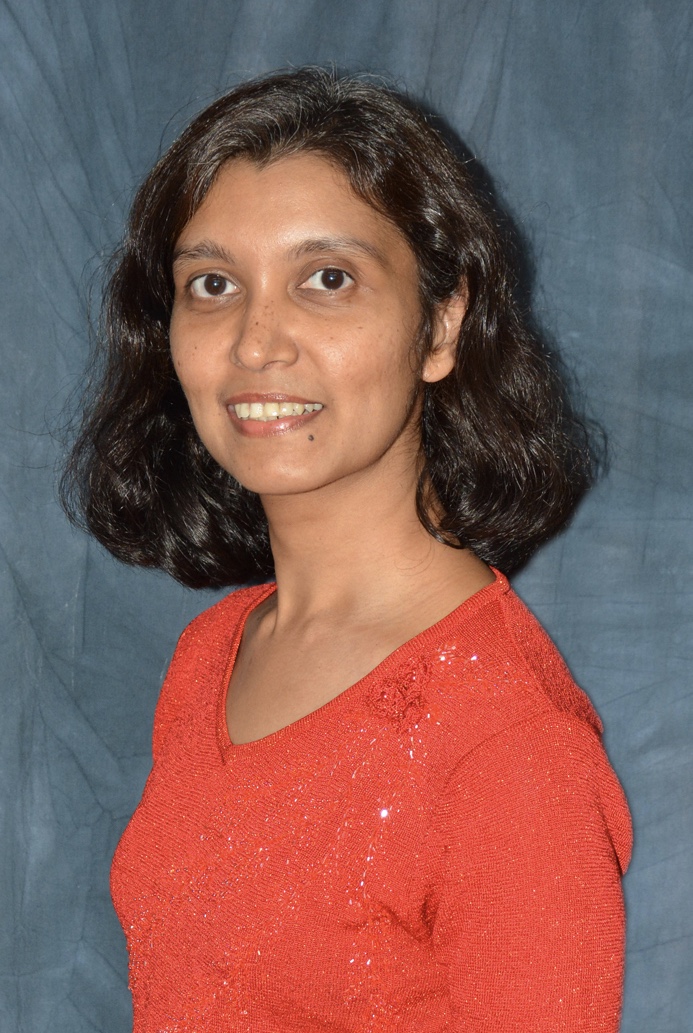 Biography: Vatsala Radhakeesoon
Vatsala Radhakeesoon was born in the exotic island, Mauritius on 17 October 1977.
She started writing poems at the age of 14. In 1995, when she was 18, her poem Loneliness was published in the most prestigious and widely read local newspaper L'Express. She is the author of the poetry books When Solitude Speaks (Ministry of Arts and Culture Mauritius, 2013),
Depth of the River (Scarlet Leaf publishing House, Canada, 2017) and Hope (President's Funds for Creative Writing, Mauritius, 2018).
Vatsala Radhakeesoon is one of the representatives of Immagine and Poesia, an Italy based literary movement uniting artists and poets' works. She has been selected as one of the poets for Guido Gozzano Poetry contest, 2016 and 2017. In December 2017, she was awarded 1 of the 100 most influential women of Mauritius in the category of Arts and Culture for her
multi-lingual poetic skills by Train to Gain Ltd.
Vatsala currently lives at Rose-Hill and is a freelance translator, interviewer and reviewer.
Amidst the War
Amidst the war
I'm still there
but blinded by
your weapons of ego
you cannot
see me
feel me
breathe me
As an observer,
I can see
your mind's illusion
As a counsellor,
I whisper
in every human ear
"O human race!
O God's favourite creation!
Transform prejudice into tolerance
Let the power of communication
flow and blossom into
the flower of negotiation
O human race!
Remember, please remember!
Only love can appease
the heartbeats of hatred
Only love can fly
with the doves of peace
True love has no wall
True love never fragmentizes,
True love never divides the world
into individual segments
True love can only unite
the whole"
O human race!
Amidst the war
my fragrance is veiled
but I'm there, still there
Please stop fighting
because in the end
you can't deny it
Only love will win.
Vatsala Radhakeesoon
Mauritius
You Can't Frame Me
Seal me tightly
in a cube
Chisel me
into a square
Narrow my path
in a triangle
Surround me
by a circle
Whatever you do,
I'll
break all the bonds
reject all limitations
smile beyond all conditions
Like air,
I'm volatile
I'll fly freely,
fearlessly
fighting against futility
with all my might
for eternity.
Vatsala Radhakeesoon
Mauritius
Celestial Flute , Celestial Guitar
Celestial flute
Celestial guitar
through the river-mirror
glance at planet Earth
At workplaces
At home
Everywhere
Stress has cast
its dark spell
Then, Celestial flute
Celestial guitar
in fusion
play some
soothing,
calming
therapeutic
music
plunging human hearts
in some deep
rejoicing relaxation.
Vatsala Radhakeesoon
Mauritius