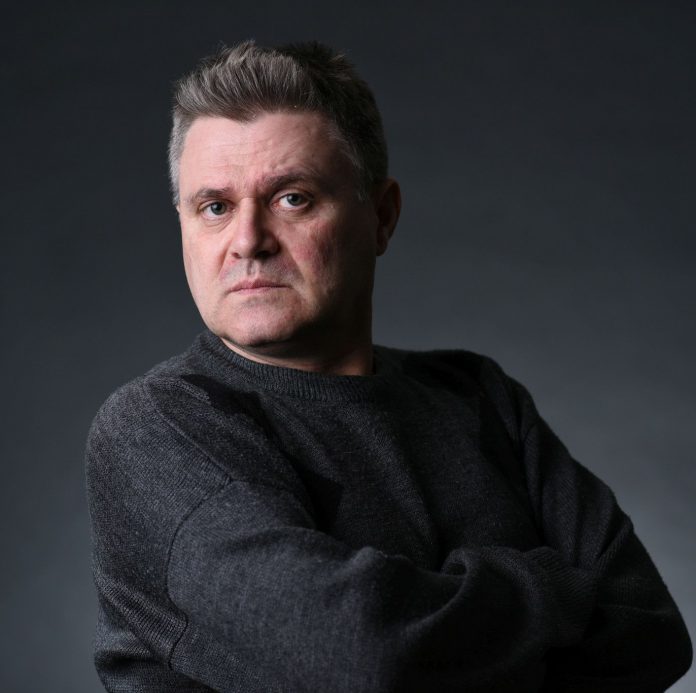 SASHO OGNENOVSKI, Macedonia
Member of IWA BOGDANI
Sasho Ognenovski, Ph.D (1964) is Macedonian writer, actor, director and scientist. Born and raised in Macedonia he earned his BA in Acting on 1987, being creative in almost hundred roles in his native city Bitola and on the stages in Sofia, Moscow, St. Petersburg, Wroclaw, Grenoble, Belgrade, Ljubljana, Zagreb, Sarajevo, Melbourne, Sydney etc. On 2002 he earned his MA in Communications building his carreer as a scientist and educator too. His creative list includes three poetry books (Avalanche, 1995; The Fruits of Hell, 2014; Desert flower, 2015), two books of children plays (A Simple Tale, 2001; The Magic Compass, 2011)and two plays for adults (Grief, 2012; Citadel, 2016) and also papers in the field of Communications, Semiotic, Multiculturalism, Theater printed in various journals and presented in the conferences around the world. He recently earned his Ph.D (2017) in the field of the Communication and Media, and his latest play Citadel was published on English language by Lulu Publishing House from Northern Carolina, USA. Attended in a lot of conferences for Media, Communication and Multiculturalism in Gothenburg, Sofia, London, Oslo, Milano etc.
EVENING
I was sitting and meditating
Flicking in her darkness.
I loved her so much.
She was looking to me limpid and treacherous.
For the first time I wanted
My eyes not to see the light.
Beautiful evening.
She is crying,
Her stars are paling,
And I am
Meditating about my steps
Toward the misty future
Remaining the only witness of her
Dying
And the damned rising of the lightness
Which has brought to me the mist
And the recovering consciousness,
The reality.
I remained alone, real,
Blind…
TERRA INCOGNITA
There, the nymph for the last time
Is meeting with the devil.
The sun rises high
The darkness is never riding it up.
There the people are never strange one to each other,
The life is sweet as a kiss
Of the fairy.
There, wherever you look
You will find smile.
There it is beautiful,
But though inimitable,
Still undiscovered…
GOODNESS
Everybody is having
A few goodness in his hand.
But that hand need to be bestrowed
That whole world to see it.
Everybody is having goodness in his eyes,
Only when they are clean,
Limpid.
Everybody is having goodness in his heart,
And it heave to be
Unweeped
In the kiss of the morning
Washed.
The goodness is everywhere.
Only the cry to be heard less,
The hands full of goodness to
Join together,
And eyes to be limpid.