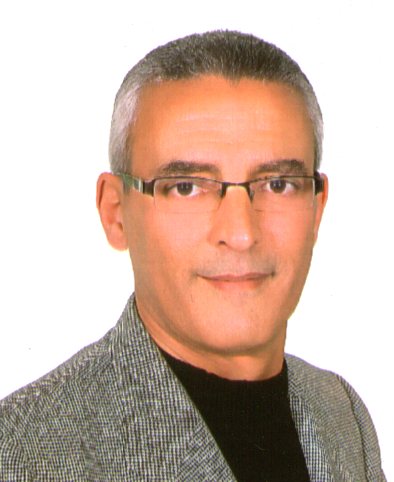 Poet and Translator FETHI SASSI
He was born on the 1st of June 1962 in Nabul ( Tunisia ) .
He is a writer of prose poetry and short poems and haiku ; translator of all his poems to English . A member in the Tunisian Writers' Union ; and in the Literature club at the cultural center of Sousse .
1- first book entitled "A Seed of Love" was published in 2010.
2- ) I dream …. and I sign on birds the last words ) in 2013 . 3- " A sky for a strange bird " first edition in Egypt in 2016.
Second edition in September 2018 in Tunisia .
4- published in Egypt in march 2017(As lonely rose ..one a chair)
5- Poetic book in 2018 Egypt ( I used to hang my face behind the door)
TRANSLATION
1- Translated book is published in Canada 2017 ( and you are the entire poem ) www.amazon.com/dp/B072M3MYPM 2- Translated book was for the Turkish poetess H. Karahan (poems to the shadows ) in 2017 .
3- Translated book to Arabic titled ( poems to Aphrodite ) for the poet M. Algitakis published in Egypt in 2018.
4- Translated French book in HARMATTAN France for the third Arabic book ( Ciel pour un oiseau étranger ) .
5- Translated book of the American poet S.Bohen with 5 translators .
titled : god's silence a lion's roar .in 06.2018 .
https://www.amazon.com/dp/172047494X/ref=cm_sw_r_fa_dp_U_D0sfBbQT
K8VQT
6- Translated English short poetry book in Canada in 7.2018 titled ( wings and butterflies ) .
7- Translated English short poetry book in Zimbabwe in 07.2018
( I throw a star in wine glass )
https://www.amazon.com/I-Threw-Star-Wine- Glass/dp/0797493352/ref=mp_s_a_1_1?ie=UTF8&qid=1530881130& sr=8- 1&pi=CB1275522461_AC_SX118_SY170_QL70&keywords=I%20thre w%20a%20star%20in%20a%20wine%20glass%20by%20Fethi%20sassi 8- A short poetry book titled ( All the universe is the face of my beloved) in three languages Arabic English and French in September 2018.
The night became naked
I couldn't fly in your eyes.
My wings were wet
I brought a pigeon and a little bit of poetry
And I turned off the forest from the trees
I kicked off the balls of the wind of my blood
I swiped it like a housewife does
I didn't leave a single plume on my pillow
Even the night became naked
………………….
The darkness cut its wings
And it finally flew inside the clouds
Alone, when it drowned in crying .
The world is smaller than a poem
Be modern like me, and you have only that
Put the poem on the thread, and don't worry words won't fall down
from your hands
Then stand far from the text
Stand there and don't come closer
Stay close or get away
Never mind anything
No one understands what you mean
Stand there … like a professional thief
Nothing stops you
The world is smaller than a poem
Take a chalk, and an eraser and write whatever you want
For example write about famine I the world, and about a leaf fell from
the hand of a tree
Or about the new in a channel
This will tell you that you are quite modern like me, Venture on
whiteness as a child
Only one thing will make you retrograde
A laugh from the eyes of your neighbor
And she is publishing a poem on the laundry rope
A small ant
As time goes on , I don't desire anything
I'm man with a bad temper ,
I don't want anything.
But my strange desires don't resemble any other desire,
For example, sleeping with all the women of the universe at once
Or to sleep with an ant
Yes …. A small ant
Seeing her since the morning in front of her hole
I enter her bedroom; carefully arrange her little house with her
Help her to carry the crumbs into the kitchen
It is enough for me that she is elegant, and she has soft braids
She love poetry and red nights
And she excites me when she plays under my bed, and she carries my
poor words to the nearest poem
And she sleeps under my impossible dreams
SOUSSE 13.02.2019