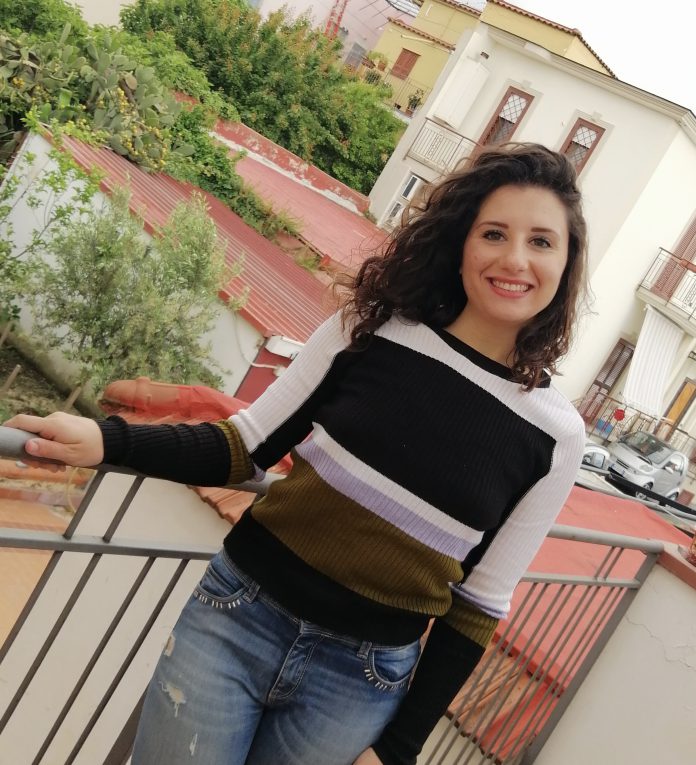 BIOGRAPHY
Anna was born in Pollena Trocchia, a small town in the province of Naples, Italy. She studied flute and pianola, classical, modernand contemporary dance. She attended psychotherapy seminarsand she sought out the lives of the saints especially the Easternones. She loves art. Anna is a Reiki master. She studies Europeanlanguages ​​at the University. She is registered with the Oriental ofNaples. She has published two poetic collections (Magic of Love – Punto, Oltre l'Orizzinte) and two stories (The Crypt of Desires – Shadows in the Mirror). She has won several National and International Awards and she is present in many National and International magazines, radios, online newspapers, reviews. Shewrites for several Italian, national and international newspapersand magazines. She collaborates with many foreign authors.  Herpoetic collection "Nirvana Karaoke" took second place at the International Competition Nabokov 2018, Italy.  She won animportant international recognition in Vrbas, Serbia (May 2019) and her poems are an important "Trag" Anthology. Her workshave been translated into Croatian, Serbian, English, Bosnian, Chinese, Palestinian Arabic, Egyptian Arabic, Syrian Arabic, Hindi  languages.
THE INFINITE STILL EXISTING
He was born in Recanati
in the sober, sober village
a little past
with the scent of lavender
and goodness of a sparrow.
In the loving period
the light of life
but that ironic and oppressed cult
He transformed your joy
in eternal pessimism.
The aroma of the print
He saved your soul in prison
that your Giordani too
he asked you to translate
and to find out how painters
but you have changed phase
singing much elsewhere
over the horizon
affirming in your traits:
"To express my world
I need my verses
no more than that prose ".
Your big closure
he made you work hard
but the family environment
maybe he trained you
and also crowned.
You, sweet little sparrow
only for the fields
you sang your Silvia
sweet and without deception
your sweet caress.
From silence and then at sunset
memories of a village
on the day of that party
where infinity begins
This poem is dedicated to the great Italian poet Giacomo Leopardi
SIDDHARTHA
In the heart of Nepal
left a message,
you of a common man
your great Destiny
your hard Path.
In Wealth and money
you have lived your life
women and beauty
your heart have
kidnapped, them.
For the sake of a sheet
a villa he made you
your unhappy Father
he gave you a wife.
One evening suddenly
your verdict Balance
began the ascent
of Mudras and Gems.
Siddhartha Your Name
you have given your heart
for that great courage
you have awakened
PASSION AND TENDERNESS
I saw Hope
in a great immensity
and wind harmonica music
he was spying on me;
on the notes of my breath
composed a poem;
in the naivety of my gaze
he found himself at ease.
The stars in the clear sky
they're writing a new story,
soon the talings
they will give birth to a new flower.
It is an unknown flower
but it has existed for millennia.
It's more ancient than Earth.
It is the shadow of poetry.
It is the soul of the verses.
Knows every step
of the artist in love.
Red and Yellow ladybugs
they draw tulips
but the new petals overlook the sunset
Tender and Shy
they are the scent of sunflowers field
This poem is dedicated to the Ireland-Sunflower Association
SEYCHELLES
I saw the Spring
in the Heart of Love
simple and light
it was the first melody.
Fragrance and color
they painted your eyes
with the help of my dreams
I caught a glimpse of the Horizon!
I hoped this peace
of Hibiscus and Harmony
of a long-awaited time
my steps I drew
on the beach of my heart
as a newborn nymph
that the wind caresses you
THE LIGHT IN PARIS
I saw that day
the Light in Paris
in your kind eyes
I grazed my soul.
a mantle of stars
wrapped us that day
and the Aurora suddenly
he drew on your face
love dreamed
our first kiss