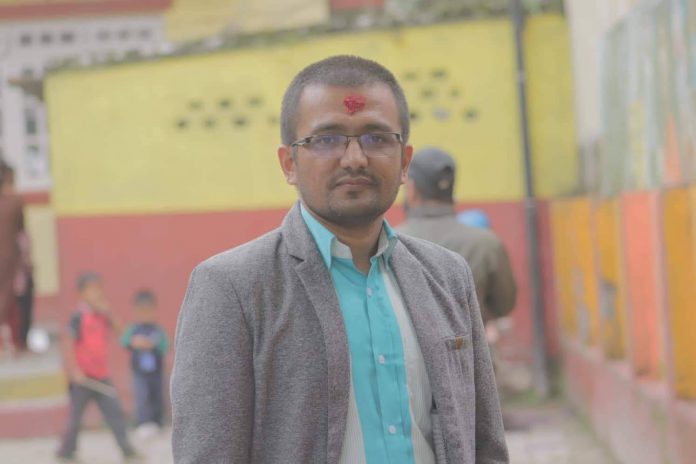 Short Bio
Subash Singh Parajuli is PENTASI B UNIVERSAL INSPIRATIONAL POET AWARD winner of 2017 from Philippines, EPITOME for PEACE and LITERATURE AWARD from Nigeria in 2018, ENTERNITY for PEACE from Odisha , India in 2018, YOUTH for PEACE AMBASSADOR AWARD by (WYPF) from Korea in 2019. He is a very versatile poet, story teller, avid traveler and literary organizer from Nepal who has published many poems in many International Journal and Anthologies. He published Mystic Myth a collection of poetry in 2014 and Soil on Pyre 2017, Symphony of Life in 2019.
Regards,Subash Singh Parajuli Poet and Social Activist.
Lord
Before sending me in the heaven
Think a little pain that falls in every nine out of ten
That might not felt at the gate of your holy den
But in every time within light of life there is hovering plight
Never carried away me with the light of sun when I came to you, your joyous days would be gone
What I do
Do I do not for thee?
Even your blessings and curse
Cannot halt every action of me
As I,the demon Man who created you as Lord
And given an imagery password-cord
To pay homage like me to many to fable in their stupid mind
To prevent to sink in the pool of bloodshed  among diverse humankind
And to be blinded within the shade of invisible light
I am in beneath the light of that marvelous light
And in your plight I melt in flames to get self- delight
Where inner and outer consciousness still striving to meet thee,Lord
Despite I be blinded within the fallen light
To be awaken and free from henious plight!
Loss token
An ounce of hope from her was broken
Few jewels from her heart was stolen
In the early league of puberty everything turned to abyss
She couldnot even feel what is life as a lass
When her body is being offered as flower with neighbour's stout
Who reaped again and again pouring acid to make her wrought
In the demarcation of dowry;she forced to sink in fury
Neither she has left any sentiments to bury
Nor to digest any joyful moments with peers
As she been stale to kinship and witch to society
And turned as alien from familiar ones
She is breeding hybreeds of her parent's legacy
Being a mistress of black-sheep in her own farm
Like her someone has taken as no loss token! Subash Singh Parajuli,Nepal.
You
are stars of my night
I am joy of your plight
You are melody of broken heart
I am solace of whacked soul
You are tune of life's story
I am melody of mystery of love
You are moon in fortnight
I am Sun ray of darkness
You are breath in suffocation
I am water in dehydration
You are savour of clamour
I am an armour of war
Bonding to basking in every time
Being beast to beauty and beast to sublime.
SSP,Nepal.
But
I won't write to wrought riots
I won't sing to spread sins
I won't speak to bring draught in rights
I won't be activist to sell your lies in ignorance
I won't be even a crook to disturb your policy
But
If you banned my words,it explodes in your yard
If you mute my voice,it echoes in your heart
If you hooked my melody,it flutters through souls to fouls
If you seized my dream of happiness and sovereignty, if
you locked my hands,many keys be formed
 through gutter to open your game of forbidden truths! Subash Singh Parajuli,Nepal.
Where do we live !
If doctors destroy our health
If cops ruin our security
If lawyers go against our justice
If press only publish false news and information
If universities annihilate our knowledge
If religion decays our moral values
If environmentalists destroy woods
If leaders barter country with pelf
If bankers shacked the economy
Where do we live!
Are we in nightmare of life
Or breathing in the vanity of fair!Subash Singh Parajuli,Nepal.