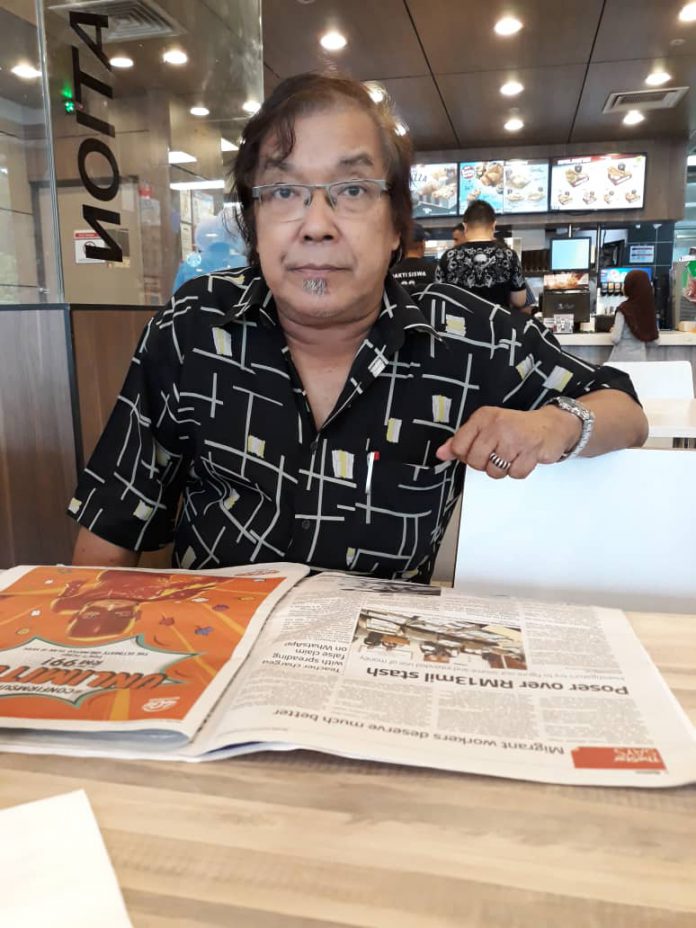 Puisi-puisi ini diterjemahkan oleh Fatimah Hashim, pensyarah Universiti Malaya.   Sdri boleh edit.  
Saya hantar 2 puisi ini dulu, dan nak pilih dan hantar  satu lagi, mungkin lewat petang ni.
Biodata
Rahman Shaari was born  on 5th Sept 1949, in Perlis. Received primary education in Perlis, then at Alam Shah School, in Cheras, KL.
Rahman entered Sultan Idris Teacher Training College in 1970.
He continued his education at the National University of Malaysia (UKM) in 1973 and gained his Bachelor's degree in Literature 1976.  After working at the Ministry of Education for 6 years, he  continued his study at UKM, and gained his Master's degree. Then he was appointed as a lecturer at the Faculty of Education ini 1988.  In 1991, he attended a course on international writing at the University of Iowa, USA.  In 2003, he was appointed as a Professor at Media Studies Department.  Rahman Shaari  received  the S.E.A Write Award in 2007.  He is currently the President of Malaysian Poetry Association (Penyair).
These two poems are translated by Fatimah Hashim.
FRIEND
Loving regards for you, friend
Who troubled 'cos of my troubles
Lending me
Hard to repay
Enlightening me
On that which baffled me.
Loving regards for you
Who taught me not to tire
Knowledge will be less novel when repeated
The soul won't   cease to be when abused
I'm impressed with what you say.
I,ve been to the place
Where praises come cheap
Abuses are far between.
Now I stand here
On my own feet
The brief meeting with you friend
Has presented me the meaning of authenticity.
Rahman Shaari
Kuala Lumpur
Shame
You are too good for the corrupt world
There   in   lies my shame
When we talk of the people
In the language of love.
We make each other see reality
Opening the eyes of   the   heart
And when we condemn flaws
I become me ashamed
Him whom I condemn is myself.
You are good for the corrupt world
I'm too corrupted for you
And when once in a while we talk
I can't  help being ashamed.
RAHMAN SHAARI
KUALA LUMPUR