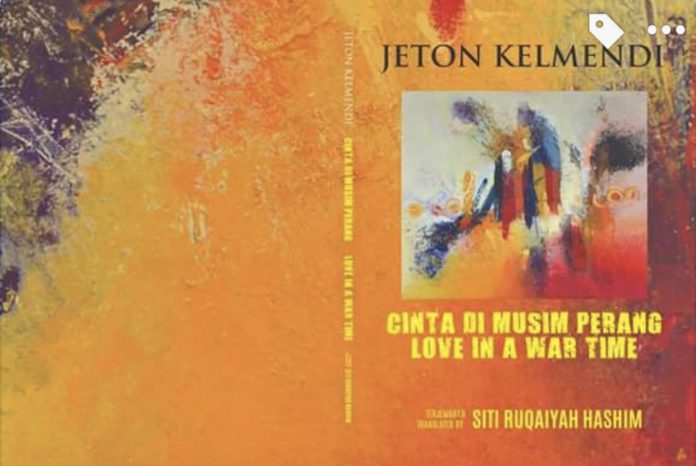 TITLE OF BOOK: LOVE IN A WAR TIME
AUTHOR: JETON KELMENDI
TRANSLATED: BY SITI RUQAIYAH HASHIM
TRANSLATOR'S NOTE.
Reading, fathoming and translating the poems of Jeton Kelmendi made me discover many things, emotional angles and psyche of a 20-21 century man different from my cultural framework, but very universal especially in talking about love. At the same time, I learned and understood more of men's emotions deeply. But the voices of a son of Kosovo caught in geo-political-cultural conflicts of the post-Yugoslavia state following the fall of the Russian communist bloc displayed another dimension of Jeton Kelmendi. Dimension of soul and people's thinking from a country in the face of political turmoil colored by nationalism, patriotism and re-emergence of sensitive national identity issues in the face of globalization and unipolar world marked by liberalism and democracy. So I chose Jeton's poem titled ' Love In A War Time ' translated into Malay as ' Cinta Di Musim Perang ' as the title of 50 poems in this collection that I translated, concurrent with the conflicts of emotion, soul, socio-political-culture that is digested in this long, beautiful poem. Jeton reveals his world in a very simple way, with simple language, but thick with aesthetics and manifestations of world view of a prominent Balkan writer. Congratulations Jeton Kelmendi a dear writer fried whom I respect a lot. This cooperation is very much appreciated.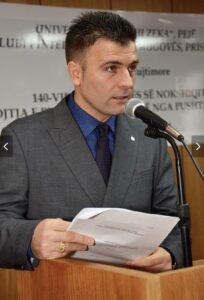 Heaps of thanks to Prof. Rahman Shaari, the President of the Malaysian Poet Association (PENYAIR) who wrote the book's preface through detailed reviews of few of Jeton Kelmendi's poems. Also thanks to Dr Ramlah Jantan senior lecturer from Universiti Pendidikan Sultan Idris, Tanjung Malim, Perak who vetted these translations and manuscripts with full commitment. Finally to my brother Akmal Abdullah who also helped to check despite his ill health. Lastly not forgetting to thank my family and a beloved one and a number of close friends who gave support and stood by me in all circumstances. Your presence inspired, strengthened and supported me in continuing every move of my life.
Thank you
Rokiah Hashim (Siti Ruqaiyah Hashim) Malaysia Jun 2020.
TAJUK BUKU: CINTA DI MUSIM PERANG
KARYA: JETON KELMENDI
TERJEMAHAN: SITI RUQAIYAH HASHIM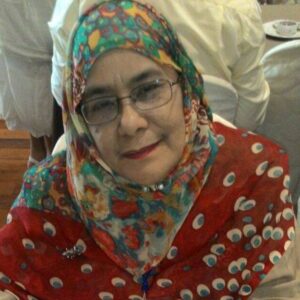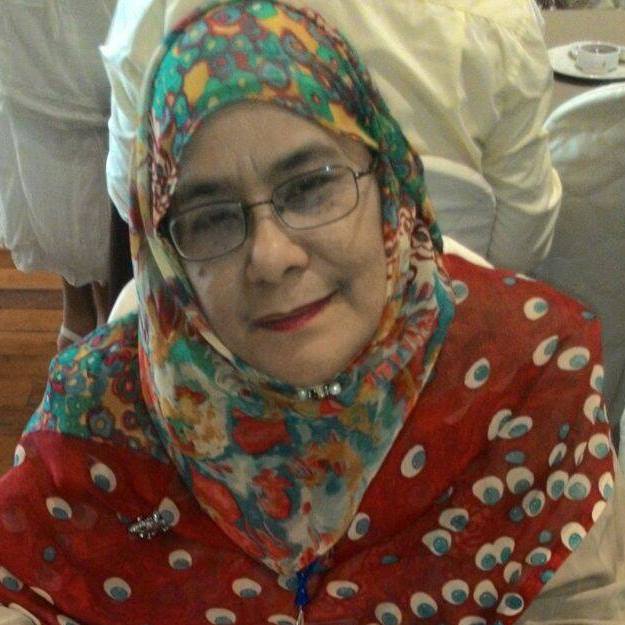 NOTA TERJEMAHAN
Membaca, mendalami dan menterjemah puisi Jeton Kelmendi menemukan saya dengan banyak perkara, sudut emosi serta psiki seorang lelaki abad ke 20-21 yang jauh dari ruang lingkup budaya saya, tetapi cukup universal terutama dalam soal cinta. Sekaligus, saya banyak belajar dan memahami emosi lelaki dengan lebih mendalam. Pun begitu, suara anak bangsa Kosovo yang terperangkap dalam konflik geo-politik pasca perpecahan negara Yugoslavia berikutan dengan kejatuhan blok komunis Rusia mempamerkan dimensi lain Jeton Kelmendi. Dimensi jiwa dan pemikiran rakyat sebuah negara dalam menghadapi pergolakan politik yang diwarnai oleh nasionalisme, patriotisme dan kemunculan semula isu sensitif identiti bangsa dalam meniti arus globalisasi dan dunia unipolar yang ditandai oleh liberalism dan demokrasi. Lalu saya memilih puisi Jeton yang bertajuk 'Love In A War Time' yang diterjemahkan ke dalam Bahasa Melayu sebagai 'Cinta Di Musim Perang' sebagai tajuk 50 puisi dalam koleksi ini yang saya terjemahkan, sesuai dengan gejolak emosi, jiwa, sosio-politik-budaya yang tercerna dalam puisi panjang tapi indah ini. Jeton mengungkap dunianya dengan sederhana sekali,dengan bahasa yang cukup mudah, tapi tebal dengan estetika dan manifestasi pandangan dunia seorang penulis Balkan yang hebat. Syabas Jeton Kelmendi seorang sahabat penulis yang saya hormati. Kerjasama ini amat saya hargai.
Ribuan terima kasih kepada Prof Rahman Shaari, Presiden Persatuan Penyair Malaysia (PENYAIR) yang sudi menulis kata pengantar buku ini melalui reviu beberapa puisi Jeton Kelmendi yang terperinci dan mantap.Juga berbanyak terima kasih kepada Dr Ramlah Jantan pensyarah Universiti Pendidikan Sultan Idris, Tanjung Malim, Perak yang telah menyemak terjemahan dan manuskrip ini dengan penuh komitmen. Akhir sekali kepada Sdr.Akmal Abdullah yang juga turut membantu menyemak walau pun dalam keuzuran beliau.Tak lupa saya ucapkan ribuan terima kasih kepada ahli keluarga dan yang tercinta dan beberapa sahabat rapat yang sentiasa memberi sokongan dan berdiri di belakang saya dalam semua keadaan. Kehadiran anda sekelian, memberi inspirasi, dan kekuatan kepada saya dalam meneruskan langkah kehidupan.
Terima kasih
Rokiah Hashim (Siti Ruqaiyah Hashim)
Malaysia Jun 2020.