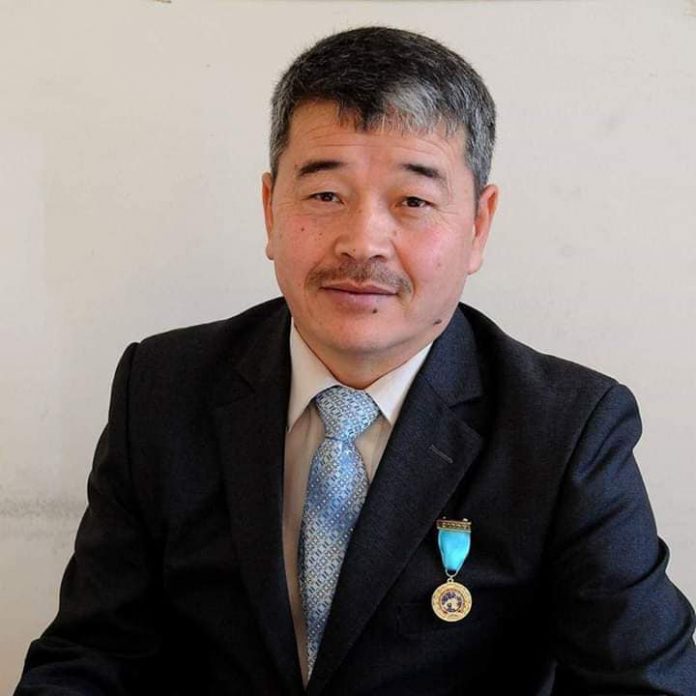 Remembering  Kairat Duissenov Parman
We had  amicably chatted shortly before the sad event and without knowing what his conditions were, in the last few days I had sent him photos that reminded us of our meeting in Turkey. It was by scrolling through its pages that I came across the news of his departure and because of Covid 19.
Although the whole world is caught in the grip of fear and despite the non-encouraging news that speak of a widespread diffusion of the virus, it is never expected that things can get you so close, that a friend, that a loved one can be affected.
But, this happened and took away a sensitive man, a culture lover. It was a pleasure for me to meet him, to collaborate with him on several occasions. Poets and writers from the world are, today, united  in the thought of his premature death.  Death that places you before the fragility of the human condition and leaves you upset as well as pained, makes you feel helpless, small in the universe, in a world where you thought you could dominate everything. But, then comes a tiny and invisible enemy to bring you back to reality-
The departure of  our dear friend Kairat will help lead to profound reflections on life, death, the human condition, on possible new ways to be taken
He will thus continue to be present in our hearts, in our minds.
Goodbye kairat and may God have you in glory
IWA Bogdani (Jeton Kelmendi)
and NERUDA Association (Maria Miraglia)