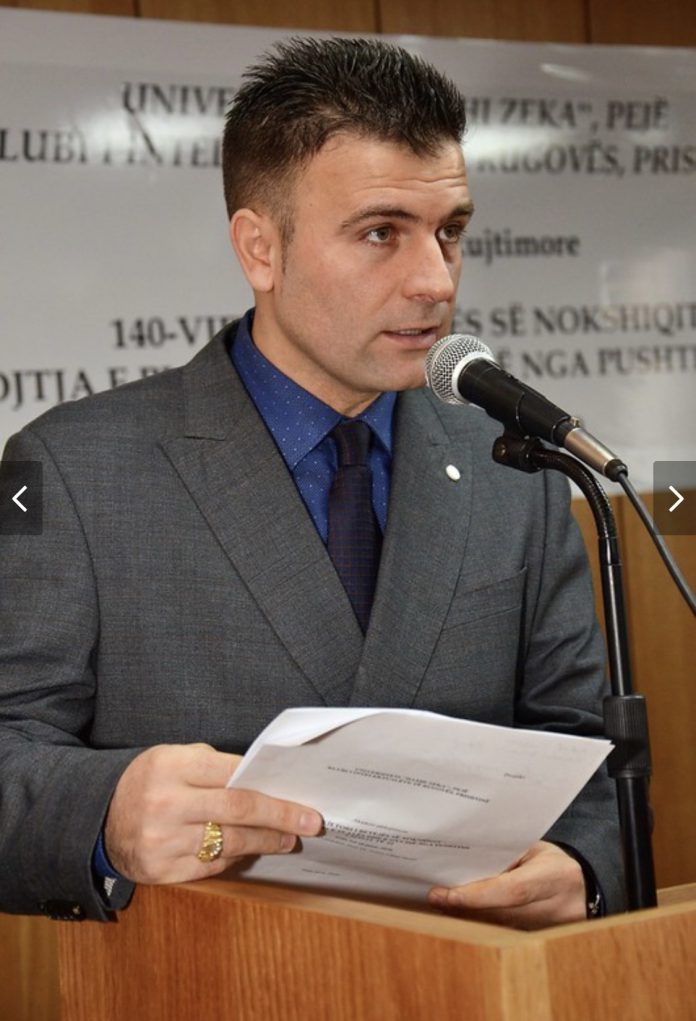 Essay from the book: "Life lives in me".
The meaning of life is one of the most discussed topics throughout history. Thus, it has been analyzed from different approaches, which have allowed to reach purely physiological conclusions, but also those that seek an understanding from philosophy. This last aspect will be the focus of this essay on the book: Life lives in me, by the renowned writer and poet from Kosovo, Dr. Jeton Kelmendi, which aims to reflect on the meaning and significance of life for the writer.
For the author, life is made up of a series of choices and this results in each person going through different experiences, which end up defining their personality and perspective on the world. This is the first thing to consider when talking about the meaning of life, since the feelings experienced have the capacity to give it value, motivating a decision that will have consequences in the short, medium or long term. The aforementioned consequences, in turn, will bring new decisions, creating a learning cycle that only culminates in death. In this way Jeton Kelmendi defines life as the set of experiences that are born from the decisions that every human being must make.
The book "life lives in me", gives us the symbiosis of life through his clearly reflective and introspective poetry with a strong masculine personality. The book is also the expression of a poet who knows his profession and practices free poetry. His poems are full of feelings that manage to touch the soul of the readers.
The poems contain attractive metaphors, images, symbols and literary resources that give brilliance to his verses. It is worth mentioning his enormous philosophical background and his way of expressing words, knowing that the word is not only a concept, a word, a voice, or an expression, but the relationship between language and thought, which with his metaphorical capacity allows the conformation and expression of concepts with which we perceive reality, organizing our thoughts and actions to create a subjective meaning that is poured like honey in his verses, manifesting his creative power and linguistic-communicative capacity.
Time plays an important role in this book and the author places us in front of it to be aware of the possibilities that open like fans showing us: present, past and future with the important characteristic of its irreversibility.
Despite the differences in the life of each person, there are positive feelings that everyone can experience, which can become important forces to give it a personal meaning. One of them is love, which is capable of transcending the physical aspect and generating a sense of well-being. Jeton Kelmendi tells us about his life experience and love in different facets: joy, happiness, sadness, and nostalgia for his homeland. These kinds of forces are essential, being possible to feel passion for art or other external elements, acquiring a spiritual dimension that provokes immense happiness.
In conclusion, in this collection of poems, Jeton Kelmendi speaks of his dreams and experiences to the world of his time, of the incessant search for the love of life, his homeland, family and friends. He expresses the way he treasures the instant. Every moment well lived makes every yesterday a dream of happiness and every tomorrow represents a new adventure to live life.  To define life it is essential to talk about the decisions we make and the resulting experiences. All of this will be influenced by the feelings and sensations that arise. The author also shows us the importance of reflecting on oneself and the role we play in the world.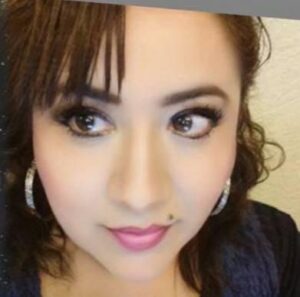 Dr. Alicia Minjarez Ramirez.
Ensayo del libro: La vida vive en mí.
El significado de la vida es uno de los temas más discutidos a lo largo de la historia. De este modo, ha sido analizado desde diferentes enfoques, los cuales han permitido llegar a conclusiones netamente fisiológicas, pero también a aquellas que buscan una comprensión a partir de la filosofía. Este último aspecto será el eje del presente ensayo sobre el libro: La vida vive en mí, del reconocido escritor de Kosovo, Dr. Jeton Kelmendi, que tiene como objetivo reflexionar sobre el sentido y significado de la vida para el escritor.
Para el autor, la vida está conformada por una serie de elecciones y esto tiene como resultado que cada persona atraviese por diferentes experiencias, que terminan por definir su personalidad y perspectiva sobre el mundo. Es lo primero a considerar cuando se habla del significado de la vida, pues los sentimientos experimentados tienen la capacidad de darle valor, motivando una decisión que tendrá consecuencias a corto, mediano o largo plazo. Las consecuencias antes mencionadas, a su vez, traerán nuevas decisiones, creando un ciclo de aprendizaje que solo culmina con la muerte. De esta forma Jeton Kelmendi define la vida como el conjunto de experiencias que nacen de las decisiones que debe tomar todo ser humano.
El libro "la vida vive en mí", nos entrega la simbiosis de la vida a través de su poesía manifiestamente reflexiva e introspectiva, con una fuerte personalidad masculina. El poemario es también la expresión de un poeta conocedor de su profesión que ejercita la poesía libre. Sus pomas están colmados de sentimientos que logran tocar el alma de los lectores.

Los poemas contienen atractivas metáforas, imágenes, símbolos y recursos literarios que dan brillo a sus versos. Cabe destacar su enorme bagaje filosófico y su manera de expresarse. Sabedor de que la palabra no es tan solo un concepto, un vocablo, una voz, o una expresión, sino la relación entre el lenguaje y el pensamiento, que con su capacidad metafórica permite la conformación y expresión de conceptos con los cuales percibimos la realidad, organizando nuestro pensamiento y acciones para crear un significado subjetivo que se vierte como miel en sus versos, manifestando su poder creativo y la capacidad lingüística – comunicativa.
El tiempo juega un papel importante en este libro y el autor nos sitúa frente a él para ser consciente de las posibilidadesque se abren como abanicos mostrándonos: presente, pasado y futuro con la importante característica de su irreversibilidad.
A pesar de las diferencias en la vida de cada persona, existensentimientos positivos que todos pueden experimentar, los cuales se pueden convertir en importantes fuerzas para darle un significado personal. Uno de ellos es el amor, que es capaz de trascender el aspecto físico y generar una sensación de bienestar. Jeton Kelmendi nos habla de su experiencia vital y del amor en distintas facetas: alegría, felicidad, tristeza y la nostalgia por su patria. Este tipo de fuerzas son esenciales, siendo posible sentir pasión por el arte u otros elementos externos, adquiriendo una dimensión espiritual que provoca inmensa felicidad.
En conclusión, en este poemario, Jeton Kelmendi habla de sus sueños y experiencias al mundo de su tiempo, de la búsqueda incesante del amor a la vida, a su patria, a sus familiares y amigos. Nos expresa la forma de atesorar elinstante. Cada instante bien vivido hace que cada ayer sea un sueño de felicidad y cada mañana represente una nueva aventura por vivir. Para definir la vida es imprescindible hablar de las decisiones que tomamos y las experiencias resultantes. Todo esto estará influenciado por los sentimientos y sensaciones que se presenten. El autor también nos demuestra la importancia de reflexionar sobre uno mismo y el papel que desempeñamos en el mundo.
Dr. Alicia Minjarez Ramírez.
México.