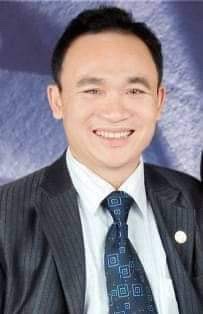 05 poems for Covid-19 Topic and send to IWA-Bogdani
Poet: Ngọc Lê Ninh (Vietnamesse)
Translator: Linh Vu (American)
Unit 1:
KILLING OFF CORONA
Corona viruses come from Vu Han
A ferocious foe is spreading throughout the globe
All people should hold hands together
Keeping the earth fresh in green peaceful color.
Firstly, close border gates immediately
Suspend commercial flights temporarily
Build more clinics in forests
Set up white belts to delineate dangerous zones.
Secondly, give information on Corona in villages and cities
Together, set up testing stations
Anyone gets Corona ìnfection
Making self-report on it and running away to forests.
Thirdly, think about food sources
Build more food storages for long time using
Police agents and soldiers day and night
With people improve production for filling food stockrooms.
Fourthly, cease coming to school for the moment
Take care of young children at home
Teachers compose lesson plans at home
Studying online is also studying hard.
Fifthly, hunting down enemies
Considering patients as "prisoners"
Isolate and cure them with fondness
Strictly follow the rules, shift schedules
Sixthly, do not gather together
Postpone festivals, music shows and meetings
Always keep face masks individually
Cleanse feet and hands, affliction will go away.
Seventhly, concern of confidence and solidarity
Corona is afraid of deep affection and love
All people should hold hands together
Keeping the earth fresh in green peaceful color.
(06/3/2020)
Unit 2:
FANTASTIC DREAM POEM

By night, worried, hearing that much more people died
From China to the whole Europe
People's screams of complaint cause grief to the earth
The Coronavirus war has broken out all the five continents.
By night, in dream, encountering the Nature Creator
He says that he is despairing and anxious
You are the very ones causing the disaster, aren't you?
Find out those who are spreading the miseries.
By night, full of terror, hearing the viruses saying:
They are incarnate beings living throughout the earth
Long to kill all the masterminds of plague
The ones who are greedy, deceitful and cruel.
By night, are the ghostly spirits of someones staggering to and fro?
Are souls of victims crying so loud that the time broken?
Those who have sowed the disaster into the good persons unjustly
Karma retribution would fall down destroying their greed and cruelty.
By night, many ghosts have appeared or hidden harassing
Because of the virus war has been spreading all over the globe
The atmosphere is full of smell of fishy blood mixed into soil
In suffocation, where would all living creatures run to?
By night, in fantastic dream, meeting God who is saving souls
This war is bearing up the heavy human suffering
Together pursuit the masterminds of this crime
Keep the peace, and keep the earth safe./.
(21.3.2020)
Unit 3: 
LOVE CLOGS IN CORONA TIME
Hey, Honey!
If I poured a ladle of boiling water into the past of your life,
thousands and thousands of worms of deceitful love would crawl out and cry.
If I fumigated your present life,
millions and millions of mice of intrigue love would run out, prostrate and roll over.
If I injected a special vaccination into the future of your life,
billions and billions of horrible Corona virus of love would drop dead.
Do not even try for explaining.
Because for a long time, with love clogs on my feet,
I have gone through your heart.
Color palettes, white-black, defects-merits, hard-soft.
Come on! honey! Explaining is destroying yourself.
The best way to protect our love happy, beautiful and in long lasting
We should get married soon.
(2020)
Unit 4:
THE ROAD TO THE CORONA BATTLE
The whole country join hands today to go to the battle
No trenches, no smoke and fire, no explosions and bombs
The Corona battlefront ignites the fire of love burning endlessly
Volunteer for killing the Covid enemy, my comrades!
Many loving rural areas wave hands at us for getting on the way
All the army and people are going numerously with the weapon of 5K
Soldiers in white shirts are vanguards on the battlefield
For the sake of our country's peace, we decide to destroy all of Corona.
Oh,Vietnam! Our country resounds with victories
Our history added one more page on winning Coronavirus
Oh, Vietnam! We are worthy being the children belong to the Lạc Hồng race
Our heart deep of revolutionary color, our national garden blooming flowers.
(7/2021)
Unit 5:
THE SONG OF DEFEATING CORONA AGGRESSION
Hey friends! Let's join hands and hearts singing the song together
National flags are flying! Victory flowers bloom all over our country
The Corona ferocious invaders! We fiercely decide to wipe them off our homeland
The army and the people wholeheartedly love one another.
Overcome hardships in difficult situations and share pink love
Our country is in danger, please more trust in love of life
From North, Central to South, we should stick together to get great success
Please, clasp hands praying in memory of souls falling down for our country.
Eliminate Covid! Eliminate Covid! We eradicate the Coronavirus
Our green country being in peace, mountains and rivers echoing with song beats
Shoulder to shoulder march! Accelerate the steps of building innovation for our homeland
Flags raised up high rejoice the great victory day! The country sky is overshadowed by flowers.
(18/8/2021)