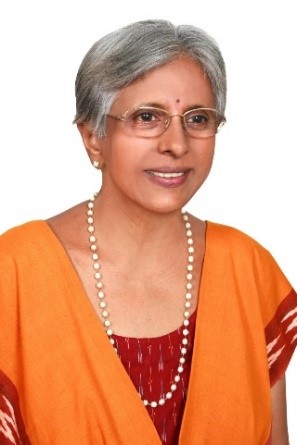 Padmaja Iyengar-Paddy
FOREWORD
The very title of the poetry collection "LIFE LIVES IN ME" by Dr. Jeton Kelmendi from Albania makes one sit up and take notice. Seeing the title one suddenly feels alive and feels the urge to reach for the poetry collection and to seek the meaning of the life that lives within us!
This poetry collection originally written in the Albanian language by poet Dr. Jeton Kelmendi has been excellently translated by himself. As one reads the poems, one senses the efforts of the poet within the competent translator to ensure that his vision of each poem written in the Albanian language, is appropriately communicated in English.
The    ability to translate and communicate poetry of one language into another is a fine art that requires a good command over two languages – the language of the poetry and the language of translation. It is evident that Prof. Dr. Jeton Kelmendi is amply gifted with an excellent command over both the Albanian and English languages.
"LIFE LIVES IN ME" is a collection of fifty-five poems, each showcasing a different perspective on life by the poet and also his inward journey and discoveries.
In the poem I sat at the beginning of my self, the poet explores his inward journey through a conversation with and on time. Sample this:
I saw
crumbs after time's footsteps, crumbling
the future
leaning on patience
in the peel of time, lustfully
I can't run after myself
I have to end it.
This poem is multi layered and gives scope for multiple interpretations. And herein lies the mastery of the poet over his craft! His poetry is open to multiple interpretations by the readers. The poet seems to have just let his thoughts flow and then, he has attempted to capture them into words!
The depth of poet Prof. Jeton Kelmendi's thought processes are amply yet subtly demonstrated in the poem "BEFORE I WRITE", in which he explores the triggers for his writings.
how can I call myself a poet
I can't measure living reveries
with a couple of dreams
even if they're the prettiest
like these words awaiting to be written
thusly ideas flow, like
life 
Another stanza in this poem too stands out for its depth of thought and meaning:

I didn't close the door on the conversation
I let it get in
and my words grew into sentences and phrases
I got nowhere to go, it said,
therefore,
writing has roots this deep
and can't be so easily unsaid.
The poetry of Dr. Jeton Kelmendi as appearing in his poetry collection "LIFE LIVES IN ME" is an excellent collection of his deep thought processes, his idealism and his poetry shaping itself as his thoughts flow into it. It is indeed, a rare gift that the poet has, that enables him to often mystically express his thoughts that leave scope for interpretations to the readers. The language in his poems is simple, yet the poems stop us in our tracks to find resonance with the poet's thoughts!
Every poem in "LIFE LIVES IN ME" is thus a gem amply showcasing the poet Dr. Jeton Kelmendi's deep thinking, clear vision, and precise and economic usage of words to communicate his thoughts.
The fact that many of the poems are written in first person, further add value to the poetry collection, as reading of each poem is like a personal experience and like having been allowed an entry into the poet's innermost mindscape! As readers, we feel one with the poet, gaining insights into his thought processes!
These lines from the poem "ORIGINS OF LOVE" are very interesting and will surely resonate with the readers:
every time they talk about
the origins of love,
the wise ones wrote
definitions and theories,
formulas, and poetry too,
but, one thing's for sure,
no one knows for sure
The poetry collection "LIFE LIVES IN ME" by Dr. Jeton Kelmendi appears simple to read,
yet is not simple, as each line makes the reader pause and ponder, and then, find a resonance with the poet's thought process. Most importantly, though a translation from Albanian, this poetry collection reads like a stand-alone book of good English poetry, that speaks volumes about the command the poet has over Albanian as well as English languages.
These lines from the poem "A REVALATION" are truly a revelation of the poet's clarity of thoughts and his ability to express them in his poetry:
I didn't put glasses on my thought
to look truth in the eye
and I insanely believed that
the meaning will see me,
but it's not correct
to not end
this beginning
The poet's concerns for freedom of thought, word and deed, come across very well in the poem "MY COUNTRY HAS A BAD HABIT"
whenever love climbs to the top of possibilities,
meaning forgets the author.
Authors are then said to be
misunderstandings of freedom
All the poems in this poetry collection by Dr. Jeton Kelmendi make for an engaging read. And these lines from the title poem "LIFE LIVES IN ME", are worth quoting here:
my message to you
does not age
even though you are growing
and I'm getting old
everything goes on
So start, do not waste time.
"LIFE LIVES IN ME" is a poetry collection that needs to be savoured in solitude to deeply ponder over the multiple meanings and interpretations that the poems offer to the readers!
I thank Prof. Dr. Jeton Kelmendi for inviting me to write the Foreword for this poetry collection "LIFE LIVES IN ME". I consider it an honour and a wonderful learning experience for having been given the opportunity to preview his excellently penned poems to write this Foreword. I wish this poetry collection a far and wide reach and readership. And to the poet Prof. Jeton Kelmendi my best wishes always for endless creativity, so that we are treated to more of his awesome poetry!
-0-0-0-0-
Padmaja Iyengar-Paddy, a senior ex-banker and a former urban governance consultant, is currently the President, Connecting Across Borders (CAB), India and the Editorial Counselor-India, International Writers' Journal, USA. Her maiden poetry collection 'P-EN-CHANTS' has been recognized by the India Book of Records for never-before-attempted movie reviews and management topics in rhyming poetry.  A recipient of several awards, Paddy has compiled and edited 6 international multilingual poetry anthologies of which 'Amaravati Poetic Prism' 2016 to 2019 have been recognized by the Limca Book of Records published by Coca Cola India, as "Poetry Anthology in Most Languages". Paddy's poetry collection "P-EN-CHANTS … Again" will be launched shortly.