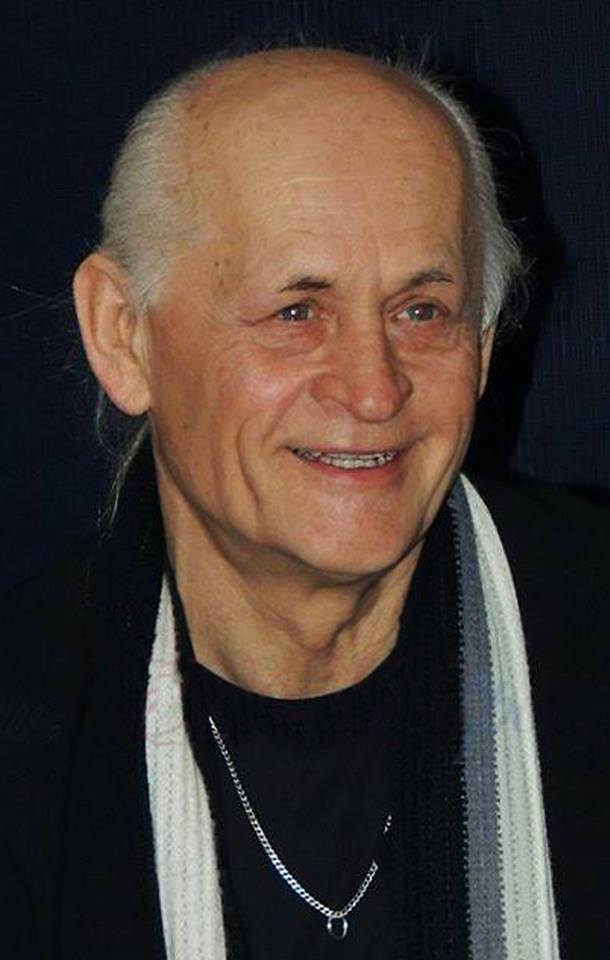 ZDRAVKO ODORCIC
Zdravko Odorcic was born in Osijek. He works and lives in Zagreb, Croatia. He is a theatre activist, a writer and a poet. He published over 150 literary works including 9 plays, I novel, 7 poetry books and 1 children book. He is founder of Kultura Snova and online Radio Snova. He is a playwright who directs his own scripts on stage. He was the founder and Director of TV Osjek Plus during the Patriotic War. He leads Zagreb Poetry evenings weekly. Kultura Snova has 250 members and followers all over the world who collaborated and work with him. He is some kind of cultural ambassador connecting people from various races, cultures and religions spreading tolerance, peace and bridging people from all over the world through his artistic activities. Recently he started caravans of poets called Na Dlanu or On The Palm of The Hand producing anthology from each poem festivals he organizes from various towns in the Balkans.
LE MOMENT DE VOUS CONNAÎTRE
Je ne demande plus d'où tu es arrivé
Et pourquoi nos yeux se sont vus
Ce moment de regard au fond de l'âme
Nous venons tous de l'énergie de l'univers
Nous n'avons qu'à nous reconnaître
Le corps n'est que la coquille de cette vie que nous portons lourdement
Mais ni la naissance ni la mort ne sont propriétaires de nos âmes éternelles
Incassable par la connaissance, essayez des siècles
Et tandis qu'avec la terre, il fond jusqu'à ce que l'âme de la poussière se déplace vers une autre coquille en tant que cadeau de l'univers
Garder le gène du souvenir dans l'esprit subconscient
Et ainsi à travers le cercle éternel de la perfection jusqu'au moment où nous nous sommes reconnus
Les créateurs de nos âmes nous mettent sur la
Terre Où nos âmes vivent un instant comme des parasites
Mais les créateurs ne savent même pas que sur cette planète l'âme donne naissance à l'amour et à la passion
Et s'en souvient si obstinément et y revient toujours
Ils nous empoisonnent et blessent nos âmes en nous donnant des coquilles sans âmes qui n'apportent que le mal Haine, envie, cupidité, famine et guerres
Ils donnent naissance à de nombreux corps pétrifiés tuant ainsi nos nobles émotions
Dans ce vertige de la dégradation et de la mort
La fortune de ce monde est juste de te rencontrer connecter avec les mots du passé et du futur Sachant que nous avons existé et nous existerons
Changeant avec amour les formes, les temps et les mondes.
(Traduit par Zana Coven)
LA PLANÈTE DE LA MORT.
Depuis sa naissance comme une perte de soleil ou par la volonté de Dieu, il n'a pas d'importance Avec sa rotation Il broie sans pitié Il dévore et avale tout autour de lui
Je suppose que nous sommes des parasites qui marchent donc il nous donne naissance et meurt il nous enterre dans la terre nous sommes propagés par les vers en pourrissant il s'écrase et nous sommes plus nombreux
La guerre non déclarée entre la planète et les humains existe depuis des temps immémoriaux
L'homme le creuse et l'empoisonne et il se venge par des tremblements de terre par des ouragans par des inondations
La vie et la mort sont l'essence de l'existence
Il nous mange morts mais pour nous les bouches sont pleines de terre et de corps humains morts
Comme dans toute guerre, on se mange
Traduit par Zaynab Milicevic Nevenka