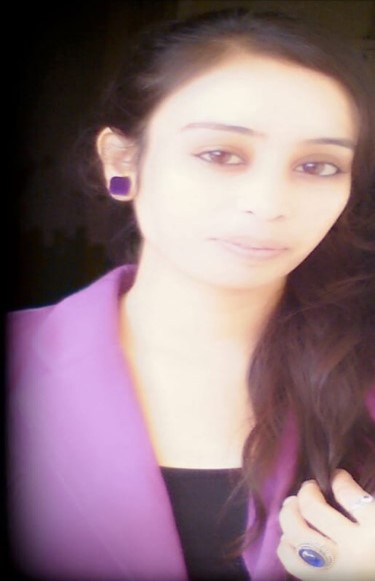 Dr. Morve Roshan K. worked at the University of Lodz Poland (Sep.–Oct. 2022). Recently, she completed a Postdoctoral project (2019–2022) at Southwest University, China. She has experience 4 projects, she completed the ISL (Harvard University, USA), the GIDR project (worked for a Literature Review), the Literoma translation project and a CIIL project. Dr Morve was an "Honorary Research Associate" (2019–2022) at Bangor University, UK. Dr Morve was an Honorary Research Fellow at Foundation for Evidence-based Development in India (FEDI) and with this organization she has organized a virtual workshop. She has taught at Children's University in India. However, her total publications (153: 24 edited books, 28 articles, 1 quote, 16 chapters (book chapters/preface/introduction), 2 short stories, 7 poems, 1 interview and translated and edited 74 Children's Books) were published. Her 8 research articles published in high-quality indexed (Scopus/Thomas Reuters/Clarivate Analytics/WoS/ISI/high impact factor 7) journals and well-known publishers. Her recent Sage publication is "Sairat zaala ji…" she has published 4 special issues on contemporary issues. She has been awarded a 1 conference grant (acted as co-convener), and organised 24 conferences/workshops (acted as a convenor, and co-convenor). She received 13 years of Scholarships and Fellowships (OBC and UGC Fellowships), awarded 9 Travel Grants (National-Internationally) for her scientific presentations and academic purposes. She was media-centered (newspapers and News Channel from India covered) when she published her edited Women Vol. I anthology. She has received many awards for her creative writing and her work translated and received international awards. Her poems and short stories have been translated into world languages (Malay, Igbo, French, and so on) and many have recited poems online on YOUTUBE channels and other platforms. She has been cited and acknowledged worldly for her research and writing. She is an editorial member, Assistant editor and Managing editor of many journals and magazines (including Scopus and Thomson Reuters). She has been invited internationally by the top universities for a lecture. Her 36 papers have been presented at international conferences, seminars and symposiums on the issues of apartheid, conflict, discrimination, diaspora, postmodern writing, racism and minority and marginal literature. Her book has been nominated by Arpita Foundation, India. She has academic collaborations with many reputed universities. She has been on Asian, Poland and UK academic journeys. Her research interests are diaspora, gender, culture, race, ethnicity, postcolonial and postmodern literature and studies.
——————————————————————————————————POEMS
Different Feeling
The black day was of my birth day
On the occasion of my 13th birth day!
I wake up on the bed,
Something wrong was on that day
then understand that I born as he
But I am afraid!
I am not he, I am neither she nor shim
My mind is not allowing me to dream
A dream about my being
I go to washroom
Realize that there is something has changed …
Either I born with wrong body or with wrong feeling
My mother scolds me that not to do domestic work
go out and have fun but I cant run
now how can I turn
Where is my world!! The world where there is no he nor she
Let me allow to go in this world!!!
Where I feel my people and my own world
No one will be there where they cant align me
But I find that there is no world for me on this earth
When do you understand the difference,
The difference between him and her
The psychology and the sexuality of person is different,
Now the situation is dubious
It is too late… too late for the acceptance …
Too late for parents ….
I have born with different body
and having different feelings
My appearance is disappear from the earth
Oh my dear!!! I come from the heaven
why I am finding the identity on the earth
I choose this day to die,
I do not want to cry,
If some calls me he or she, I feel shy,
Now, I do not want to call neither she nor he
The language is so biased then world too
The people are not mine,
The world is another for me
There is no space … let me allow to leave this place
There is he, and there is a word she
but people confused about what to call
I feel it would better they won't call
I could not sleep from ages, now let me take a long sleep
Poetess: Dr Morve Roshan K.
Wait
Oh my Dear Scientist! My chemical lover!
I was awaited…awaited for four hundred years …
Waiting for his call, and as usually, I was eager to listen his melodious voice
His voice makes me so intimate but this is for only two hours…
For these two hours, I was so excited to see you on the screen
But I was wrong because he was busy
I was living in a different dream and I entered into the dream of love
I thought he would call me and we will have a real love in our real life
I was waiting for his knock … a real call to meet him and hug him
Let me accept, but my life is only on skype and whatspp
Daily chat and video calls make me so irritating now
Let me dream about to meet you how?
Oh My Lover! Listen my ring… my pure heart is calling you …
I love to see you in my arms not on skype screen
I have been waiting to for long …
Many times, I get angry and get frustrated
So blocking and deleting I started…
I know, I can delete though on my mobile, but what about my mind
I dreamed about him, he will meet me for giving a tight hug
I was sure, one day will come and he will realise my love is a drug
But he does not understand how much I love him
Even he does not want to know how much I love him
I was waiting for him, waiting for long
But time does not come and I was lost
The platonic love will take my breath and one day I will die and I will lost
I can't live in this technological world, please come and give me a hug
Poetess: Dr Morve Roshan K.
Shim
I have changed my existence
People say, this is because I am mentally disorder person
I am sure that this is neither a disease nor a problem
Only a natural feeling not an artificial one
The words are reverberated
The power is in you, the same power is in me too
Though, I feel impuissant and you feel proud
Still there are binaries,
In between you and me
You deny the other, I deny myself
Hark me!! Otherwise, the quarrel starts in between you and me, me and me
The reason of my existence has been denied from many year and year
About me, do not have a care and fear
How many years, I have been digesting me lachrymal
When will you understand, Oh my Dear!
Where is my home? From my childhood
I have left my home and still do not know, where to stay
In this over population,
I cannot beget but I can adopt
Erne likes to fly, but feathers cut ere start to fly
Though, I will try to resurgent
The sky ether, still my life is tenebrous
The lucent has gone for forever
At the end, the body has missed … how will retrieve my origin…
There are only two retrenchments – male and female ….
Poetess: Dr Morve Roshan K.
Morve Roshan K. (1 April 2019) "Differnt Feeling", "Wait" and "Shim" poems published in SETU, USA,
ISSN 2475-1359. Bilingual journal published from Pittsburgh, USA.
————————————————–
BORN AS A GIRL, IS IT MY FAULT?
The world is seeing me in a different way,
Is it because I am a girl?
What is a girl?
They say, "A girl is a puppet of man's hand."
When a man will touch and move the thread then I will also move,
My body has no control, where the remote is with him only.
Today, my day has started,
I believe that letting live and let me live,
Or let me allow leaving the place,
I have to change my space.
Do not think, I am a puppet and you can play with me,
I am not clay so, you cannot play,
I can move according to my wish,
This is not your business let me live and let me leave you the place.
Your corrupt mind, let me change.
—————————————————————
MY LOVE
'He' entered to embellish my life,
I can't say but I can feel,
The people promote to separate,
But the emotion, feelings, affections,
Binds us forever!
Where I am going? What I am doing?
Really, don't know, living in ambiguity,
Only I assent 'He' is my love,
And Love is my life,
Without him, I can't live,
Without him, I can leave life!
He loves me a lot and I love him a lot,
How I am loving? Why I am loving?
Really, I don't know a riddle,
Only I know, I wish to live life with him to death!
The world realized my existence with identity,
My being in him, 'His' existence in me,
No one can deny, no one can destroy,
Life is the world; my whole world is 'He'!
His happiness is my key; this key is my fortitude,
Relations are like threads, can be broken,
Stitch it forever, keep it forever,
I then obligated and grateful for God to give me Charisma!
——————————————
MY LIFE IS LIKE SAND
I believe, my life is like sand
I do not have relief until I fix my place on this land
My identity is my brand
As a global trend, life is like sand.
Wherever the air takes to me,
I take a turn and follow the direction to the sea,
Following the direction is a reaction
As a global trend, life is like sand.
The sand blindly follows the air's direction
Also, even the water takes me in another direction.
I am in-between between one place to another place as a migration
As a global trend, life is like sand.
Where to go? Which direction to follow?
My nationality does not swallow.
I need to protect myself from following and swallowing.
As a global trend, life is like sand.
—————–
BIAFRAN WAR
Fierce of the Biafran war brings conflict to become a part of trouble,
the history of something is a struggle,
those were the days of complexity,
rampage (rush violently about) the demand for identity fixity.
All the affection and love explode rancorously,
the play of politics moves into the assault to vicious,
there is no peace only queasiness and no ventilation,
the kindle of war for what to achieve or not.
The end of war displeasure of all,
and the call of Nigeria and Biafra brings the history of war,
where the mystery of the country could not solve,
as the mutiny, the result came as attrition of inhumane.
The experience of trauma becomes part of the  memory of today,
the unhallowed struggle of tomorrow,
the unseemly, where people died, had septic, and women raped,
though, the people slam their houses.
Retrospective of us reminisce Biafran war,
all creatures ate scare interrogation of our future,
conflict is a javeline grate jeopardy to put in life,
finally, the Biafran war ended and started the light of life.
———————
WHY LIFE GOES ON?
Oh, my lover!!! You ask me, why life goes on?
My dearest and nearest, let me explain to you,
why life goes on….why life goes on….?
I admit life goes on to give precious and best moments than past,
to bring trust about your and my existence,
the spending moments are alive, then why do you think,
why life goes on…. why life goes on…?
But our memories and time are twisted together
as our bodies and parts of the bodies twisted forever
the images of those moments are hanging between life and death
life is full of aromatic fragrances when you take a breath.
then you will realize life never goes on…life never goes on.
————————-