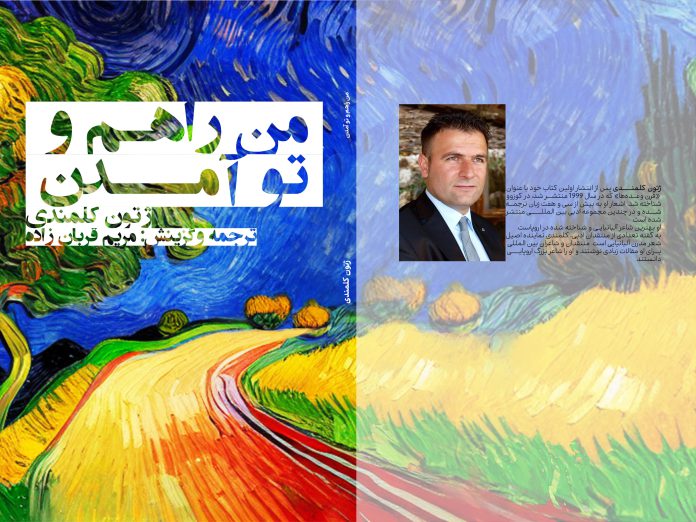 The poet Jeton Kelmendi has published a new book "I am a way and you are come" in Persian. Translated by: Maryam Gorbanzadeh Shani publication- Iran- Tehran Tiraj- 1000
Designer: Elnaz Khakzad. In the book is written that:
Jeton Kelmendi became known in Kosovo after the publication of his first book entitled "Century of Promises" which was published in 1999. His poems have been translated into more than thirty-seven languages and published in several international literary anthologies He is the best Albanian poet known in Europe. According to some literary critics, Kelmendi is the original representative of modern Albanian poetry. International critics and poets wrote many articles for him and considered him a great European poet.
ژتون کلمندی پس از انتشار اولین کتاب خود با عنوان «قرن وعده‌ها» که در سال ۱۹۹۹ منتشر شد، در کوزوو شناخته شد. اشعار او به بیش از سی و هفت زبان ترجمه شده و در چندین مجموعه ادبی بین المللی منتشر شده است او بهترین شاعر آلبانیایی و شناخته شده در اروپاست. به گفته تعدادی از منتقدان ادبی، کلمندی نماینده اصیل شعر مدرن آلبانیایی است. منتقدان و شاعران بین المللی برای او مقالات زیادی نوشتند و او را شاعر بزرگ اروپایی دانستند