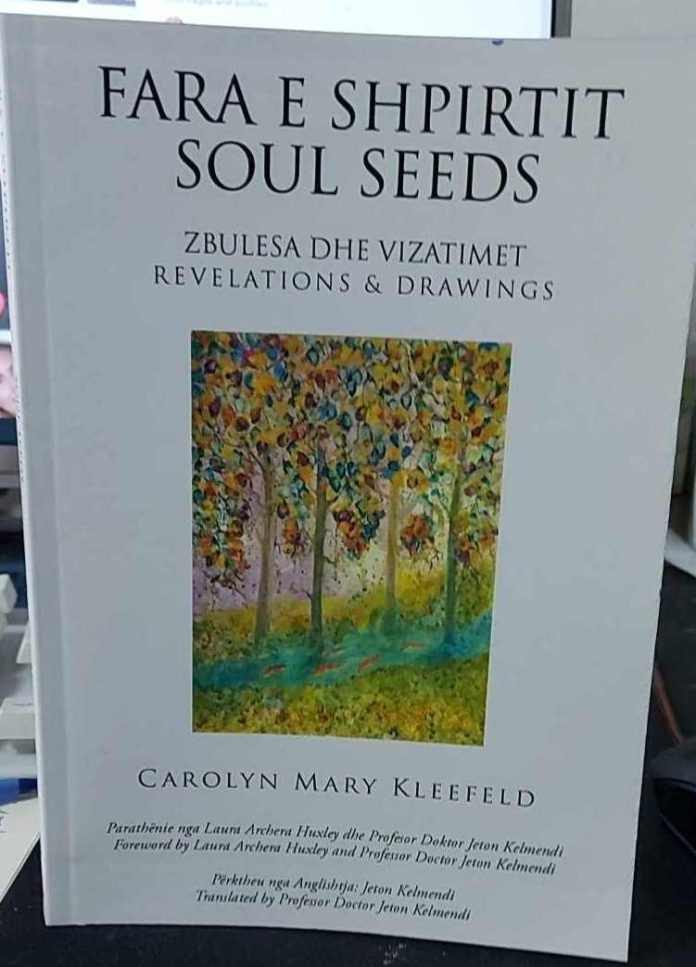 CAROLYN MARY KLEEFELD WITH SOUL SEEDS ENABLES READERS TO DISCOVER THE DEPTH IN LIFE'S SIMPLE MOMENTS
by Acad. Prof. Jeton Kelmendi, PhD
Soul Seeds by Carolyn Mary Kleefeld is a book of philosophical and life aphorisms. The book contains 24 chapters dealing with topics related to human life. What makes this book special is the approach of human philosophy that the author exercises in a pragmatic and convincing way.
At a time when extremism is putting human life at risk, Carolyn Mary Kleefeld offers great hope, especially for her readers. The book also contains interesting drawings that complement its aphorisms. The translation of this book into the Albanian language brings satisfaction, since the Albanian reader becomes richer after reading this excellent publication.
Soul Seeds is very clear in its content and theme. It is a deep and exciting journey into the world of feelings, philosophical reflections, and life values through poetic aphorisms.
If we seek to immerse ourselves in this book, we will find writing and drawings inspired by human experience, as well as thematic and textual discoveries. This collection of aphorisms will surely evoke our attention, considering that our ordinary life is full of challenges, joys, sorrows, endurance, and peace, which we often underestimate.
Carolyn Mary Kleefeld enables the reader to discover the depth of life's simple moments, approaching us philosophically and pragmatically. Through her words, she invites us to reflect and look more broadly into the depth of our emotions, urging us towards the enlightenment of the most hidden parts of ourselves. These poetic aphorisms are like a demonstrative terrain in motion, eliciting inner peace and meaning to our wretched lives.
Another element that makes this book special is the complementary drawings. These are very interesting relating to the themes that the author uses in this book. They show the artistic ability of the author and add a special dimension to the content of the aphorisms. As readers, they give us a new visual perspective and help us better understand the emotions and philosophy that the author describes through her words that are as poetic as they are philosophical.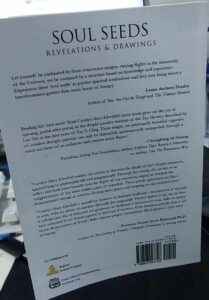 In current times, where extremism and the inability to connect with ourselves and others are endangering human life, Carolyn Mary Kleefeld offers great possibility. Hopefully, this starts from getting to know ourselves, to knowing the reality and the times we live in. With their core of deep and sensitive thoughts, her aphorisms help us understand that even in the midst of various difficulties, there is enlightenment and opportunity for personal growth. It makes us understand that life is not always clear and fair, but it is our shared journey, which is worth exploring and appreciating at each significant stage.
From the experiences and reflections in this collection of aphorisms, we, as Albanian readers, are blessed to be able to enjoy the feeling of ideological and spiritual wealth. The translation of this book into the Albanian language enables us to experience a literary miracle that reminds us of the deep values of life and, without a doubt, increases the levels of our knowledge about the beauty and life of today's Humanity.
For me, Soul Seeds is a book that makes us stop, reflect, and see more broadly our passions, weaknesses, and inner strengths. In this collection, Carolyn Mary Kleefeld writes in a clear and inspiring tone, guiding us to a deeper understanding of life and ourselves. A book that sows inspiration and reflection, Soul Seeds is sure to give the reader a new perspective on the world and a disregard of general extremism. For me, as the translator of this book, but also as a writer, this book has an artistic value that is not often written; therefore, with great love, I present to the Albanian reader a book that meets the expectations and demands of everyone who wants to understand better their own life.
Through her words and imagination, Carolyn Mary Kleefeld takes us on an emotionally charged journey of resilience, loss, rekindling, and reinvention. We can find something like this in the verses of Saint Mother Teresa, that extraordinary nun who left us many spiritual inspirations.
Thus, Soul Seeds is a special book that helps us reflect on life as a complete concept and deepens our understanding of truth. Through the writing of Carolyn Mary Kleefeld, we step out of the routine of the ordinary and into the world of her mind and spirit. This book gives us a new perspective on life and reminds us how important it is to understand our emotions and how to come to terms with the changes that life brings us.
In the end, this book offers an invitation to rest where we are now and choose to live a life filled with meaning and purpose, perceiving that every soul we experience on our journey is essential to our personal development and our consciousness. Carolyn Mary Kleefeld describes this process beautifully and gives us a unique perspective to deepen our awareness of life.