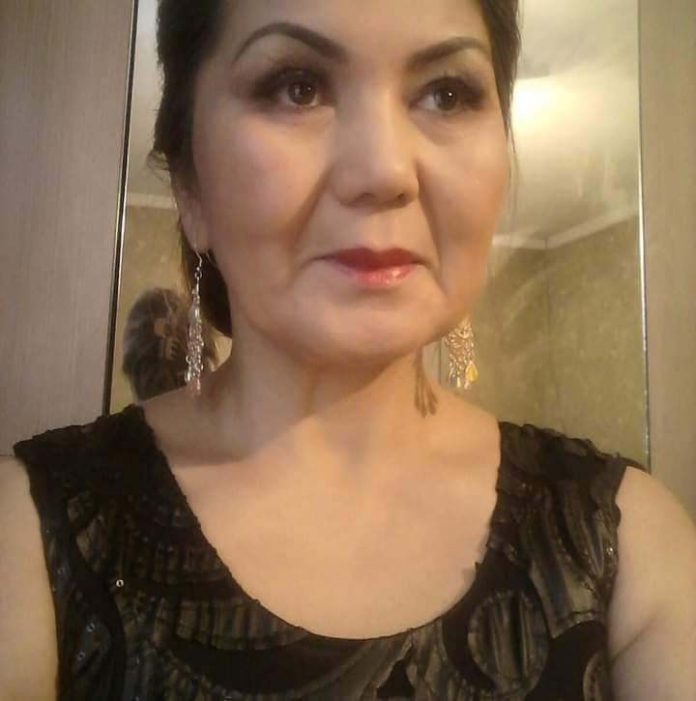 The girl dancing in the sky is longer than the cycle of songs
Berkinalieva Sagynbubu Abdysamatovna – member of the Union of Writers of Kyrgyzstan and Russia, Eurasia.
 Genre: poetry.
 Books;
 Dusty page.
 Girl dancing in the sky.
 Girl dancing in the sky 2019.
 England.
 Head of the Central Asia Department of the North American Writers' Union.
 Member of the Society of Poets and Writers in Nigeria, coordinator for Kyrgyzstan.
 Honorary member of the Society of Ukrainian Writers.
 Award: Grand Prix
 Open Eurasia – 2019.
  Medal "Lira".
 Grand Prix Annie Snitkina Canada – 2021.
 Intercontinental Director of the Society of Ciesart Poets in Spain Barcelona – 2022.
 Winner of the "Golden Parchment" award Spain – 2022
  The winner of the "Amber nugget" award is Russia – Canada.
 Matsuo Base Prize Laureate Germany.
 His poems have been translated into more than 30 languages and published in international literary newspapers, magazines, and anthologies.
 Songs published in song collections:
 1) "On the hills of Georgia" Tbilisi.
 "Golosa Eurasia"
 "Kolokol"; Israel.
 "Voice Friends" Great Britain
 "Atinus Galaxy" Belgium. 2023
   "Atinus Galaxy" Anthology of world poets – Brussels – 2023.
 World anthology.
 Samomu seba ne lgite – volume – 1. St. Petersburg – 2021.
 Literary almanac "Alesla" – Romania. – 2021
 Golden poetry book 2021.  Azerbaijan – 2021.
 Anthology of poets Mira "Lux" Ed: Margarita – Al Russia – Turkey.
 "Platinova kniga" Anthology of Russian poets Russia – Canada
 Journal "Southern Sun" Frankfurt am Main.
 Anthology of poets of Asia – Egypt – Cairo – 2021.
 jinuri Korean newspaper – 2023
 Magazine "Termin" Turkey – 2022.
 Medal "Lyra"
 Honorary member of the Writers Guild of North America.
 and the
  Gloria and LIK., Ukrainian Academy
  Academician Chernigov – 2021.
 Awarded with the Independence Hero medal of the Kyrgyz government!
 Sagyn Berkinalieva was recently admitted to the Union of Russian Writers.
 Institute of Arts and Letters in Germany
 Won the Goethe Prize
 Ambassador of Poets Society of Morocco and Chicago in Kyrgyzstan.
 Ambassador of Indian Poets Society in Kyrgyzstan.
His songs were published in European newspapers "Albania Press", "Kultural", "(Italy) Destanzion" (Albania), Orfey, (Viora).
________________________________
The girl dancing in the sky is longer than the cycle of song
My head is aching from this empty affair.
I am tired by words and words going nowhere.
I'm so distressed – stop haunting my dreams.
And I curse you for leaving me to despair.
It's distressing for me that I'm held in disdain –
Love's showing an ugly face now again.
And when I remember, I'm full of regret –
Hot bitterness swells and fills me with pain.
2
Now we are the casualties
Of shameless lies and slurs again.
Like a venomous snake, cold words
Wind and slither down our lane.
And now I'm lying in my grave –
He buried me before I was dead.
I am so hurt by this man of ice –
The man with who I shared my bed.
Josephine, you're so receptive –
Like a mother you've been to me
You were sent by the Almighty
As my inseparable twin to be.
3 •
Let me sing, poets, let me sing,
And let your applause sweetly roll.
Today, flowers bloom in my heart –
White lilies, the queens of the soul.
For you, a garden's unfurled,
And my lilies will cover the world.
Butterflies of gorgeous hues are dancing here before my eyes,
And as I write down every verse, it seems I am in paradise.
I have become Happiness's choir.
Look at me, people, and admire!
Applaud me, cheer me, warmly praise me –
Help my inspiration raise me.
May in my words joy be revealed.
Dear folks, let yourselves be healed!
4 •
I am born with fresh hope every morning
As my window fills with bright sun beams.
Yet when snow is falling softly, it seems
I see your old resentment blaze,
And though the sun is brightly glimmering
Your cold hands trap the heat of the rays.
5  •
My feelings assail me from all sides
Like the wind blowing in my face.
A warm song with a lovely melody
Envelopes this peaceful place.
Moments are missed as I blink
And stumble, my tired eyes drooping.
I don't want to leave you, I think,
But I'm forcing myself, yes I'm going –
Like Lyra, the girl of dreams, I…
Until a rainbow arcs through the sky